Business Process Automation
Efficient business processes are critical to an organisation's operations, yet they often suffer from excessive time consumption and labourious tasks.
Business process automation solutions such as Microsoft's Power Platform and Nintex's Workflow platforms use technology to digitise manual forms, processes, actions, and tasks to streamline workflows by reducing human intervention.
Explore the transformative potential of business process automation and discover how it can deliver significant value to your organisation.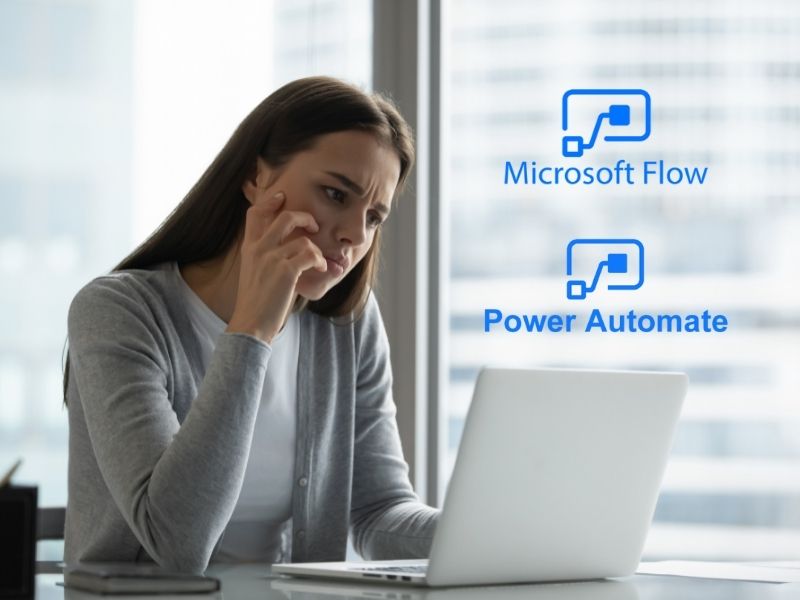 Are you ready to enhance efficiency with better workflow automation
Business Process Automation Technologies
Antares provides business process automation solutions through a variety of technologies – both Microsoft native and third-party workflows.
Power Automate

With Power Automate, you will be equipped with the tools to automate those manual tasks that are weighing down your organisation. Residing in the cloud, Power Automate enables anyone within the organisation to create secure workflows to eliminate tedious processes that cost your business both time and money. Thanks to a simple drag and drop interface, these workflows can be easily created by staff, even with little to no coding experience.

Power Apps

Microsoft Power Apps are perfect for organisations looking to automate their business processes without the nuances of technical knowledge. Employees can easily create a custom app that connects with various data sources to digitise manual processes. With minimal need for code, anyone in the organisation can use Power Apps to create interactive forms within SharePoint that connect to your Power Automate workflows for streamlined process automation.

Nintex

As the world's leading automation workflow provider, Nintex makes it incredibly easy to automate repetitive tasks with its drag and drop interface. Nintex ProMapp is a simple and easy-to-use process mapping tool that provides complete visibility into managing processes. Your staff will be empowered to collaborate organisation wide on process mapping and take complete ownership of procedures to drive continuous improvement. With end-to-end insight into your organisation's processes, you can easily identify areas that would benefit from automation and manage ongoing changes for greater optimization.

With Nintex Workflows, you can design custom workflows, ranging from simple, to complex, that streamline manual processes to deliver exceptional value to your daily operations. These workflows can significantly reduce the number of manual steps required by your employees to complete a task. Notifications, updates, and the distribution of information can automatically be sent to the right person instantly for faster and smoother operations.

Nintex Forms enables you to create user-friendly, dynamic forms that capture information easily. You can customise each form according to your business needs, set advanced logics and deploy them on any device, anywhere. These can be conveniently added to your Nintex Workflows to deliver automated processes that eliminates the need for paper forms.
Why you need Business Process Automation
Simplifying routine tasks where possible is vital for business success. If implemented correctly, this simplification can provide significant time and resource savings. Paper based processes are the bane of any organisation's existence as they are inefficient, tedious and prone to getting misplaced.
Forms and documents that are physically printed and distributed around the workplace for signatures reduce productivity and they can often be setup for fast approval. Imagine having to pass a document back and forth between 10 individuals for signatures just so a simple approval can be obtained – this is currently the reality for many businesses.
Here are some of the benefits your organisation can enjoy with better workflow automation:
Reduced Operation Costs
Running an organisation is an expensive affair. Business process automation tools are perfect for tasks that are manual, tedious and repetitive. These tasks often support core organisational functions and are necessary to keep the business in operation, but are largely time consuming. By automating these tasks, you are freeing up valuable time that can be focused on work that generates genuine value for the business.
Increased Staff Productivity
Monotonous tasks are the often a cause of headache for employees, and for good reason too; they are dull and unexciting. By enlisting the help of technology to undertake these duties, your staff will have the space and time to focus on developing innovative ideas and work on tasks that stimulate engagement.
The State Library of NSW was previously struggling to keep track and manage their digitisation project for their heritage materials. With 30-40 staff working to meet tight deadlines, their capacity was stretched to its limits. Find out how Antares used the Nintex workflow platform to help State Library of NSW automate their manual tasks and improve visibility across the entire digitisation project.
Improved Quality of Tasks
Automated processes ensure that each task is undertaken in the same manner as one another. This leaves no room for modification or deviation. As a result, both outputs and services will be of a higher standard and quality every single time.
Enhanced Customer Satisfaction
Good customer service is more important than ever, especially in this age of saturated competition. Business process automation tools can provide faster and more accurate assistance to customers that not only improves satisfaction but also reduces the cost of hiring a customer support team. Automation can provide continuous customer service regardless of the timezone or location, reducing the need for customers to wait many business days for a response to their queries. This instant turnaround enables customers to feel valued and appreciated which is key to generating long term loyalty.
Improved Organisational Risk
The beauty of business process automation is that at every stage of automation, technology generates an audit trail that details everything. This allows managers visibility into who was accountable for what and when processes were carried out. These detailed reports help enforce accountability and assists with identifying laggard and areas that are taking up more time than necessary. With built in business rules, there are also less chances of error as user accessibility and compliance measures are automatically enforced.
Boosted Staff Morale
Low morale is often the reason for a high staff turnover and the biggest mistake a company can make is to not make changes in this instance. Tedious and time-consuming tasks can weigh heavily down on staff's engagement and performance levels. By automating these procedures, you will be giving your employees the freedom to unleash their creativity and innovative ideas which can substantially change your organisation for the better.
Lower Risk of Errors
Human errors are inevitable. Luckily, business process automation is not prone to the same flaws. By automating tasks, your business can limit the possibility of potential errors when conducting certain operational processes. Obviously, some parts of the business will still rely on human agents to carry out tasks, but automation can eliminate the possibility of human errors in specific areas of the business.
Enhance your Process Performance with Antares
We know every business is unique. Antares can help you leverage the power of business process automation with the right solution that suits your business needs. Our tried and tested agile methodology ensures that we completely understand your current business environment before designing and deploying the right solution.
In our discovery phase, we make sure to deep-dive into your business requirements to ensure we fully comprehend your technical environment. We review your existing business processes and identify the areas within your organisation which would benefit the most from automation.
Once we have evaluated your current state, we'll use our expertise to design a tailored workflow solution using the appropriate technology that streamlines your internal processes. Your existing systems will be analysed to ensure that the new solution integrates seamlessly with its capabilities and that it will accomplish the set of requirements you have.
With the design plans in place, we begin the development of your solution into your business environment. Antares will have User Acceptance Testing informing us of revisions required at eachdevelopment stage so that your solution is tailored towards your organisation's unique challenges.
We work collaboratively with you to launch and deploy your solution through to completion. As the business process automation solution is implemented, we'll continuously monitor and make appropriate adjustments when needed to ensure a successful deployment. Our team will keep your key stakeholders informed of the project's status and produce the deliverables that were promised.
Elements of Business Process Automation
Business process automation tools typically consists of three fundamental building blocks – business rules and logic, structured data, and unstructured data. Business rules and logic are the policies that support a business' operations and include everything from data and documents, to parameters. In essence, these are the rules that drive an organisation to achieve their goals and forms the baseline for automation.
Structured data is the type of information that is highly organised and easily searchable in search engines and databases. It is quantitative data that is simple to analyse with standard tools such as pivot tables and cluster analysis. Examples of this data include gender, phone numbers, names, and date of birth.
Unstructured data is often quite text heavy and not organised in a defined manner making it quite difficult to search for. In the world of big data, unstructured data is being generated at an exponential rate from multimedia, imaging, and text files. This data typically drives an organisation's most important decisions. Due to the random nature of this data, it is difficult to structure in traditional formats of rows and columns and requires more advanced data analysis techniques. Methods such as data mining and natural language processing have now made it possible for previously difficult and manual analysis to be performed in a time efficient manner.
Our data integration service can help your organisation attain a unified view of all your data by bringing them together from disparate locations. We can transform your data from whatever format – structured, unstructured, or semi-structured – into valuable information that can be used to drive decision making.
Contact us for more information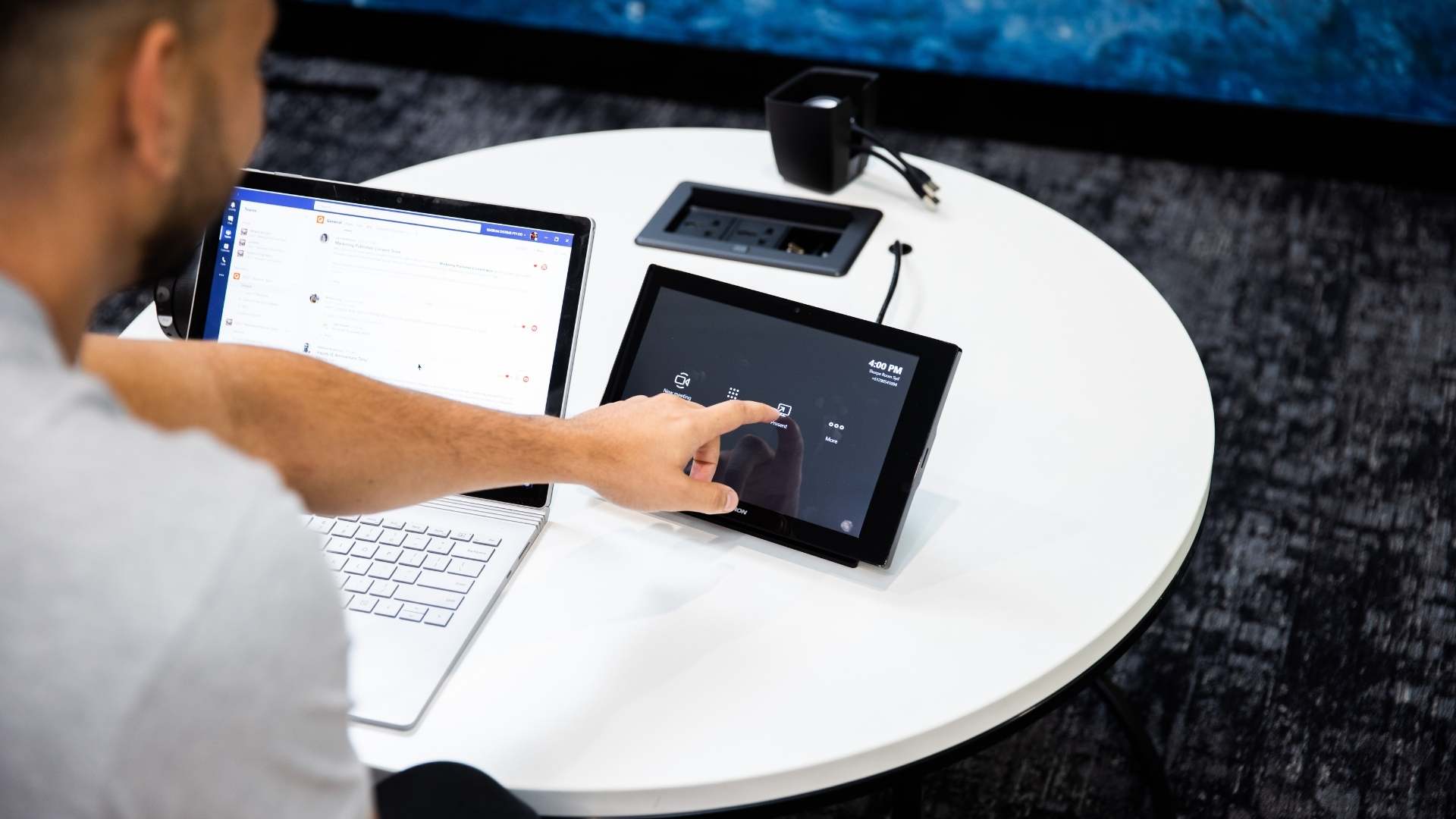 Types of business Process Automation
There are many different forms of business process automation, and each serve differing organisational needs. Businesses can also opt to use a combination of these depending on the process they wish to automate.
Basic Automation

This is the simplest form of business process automation and addresses the most basic tasks of an organisation. Examples of this automation include processes such as consolidating related information in a central location and creating a streamlined messaging tool for employees across your organisation.

Artificial Intelligence Automation

Artificial intelligence automation is the most advanced form of business process automation that leverages the power of AI to drive decisions and perform tasks as a human agent would. By integrating AI with your software systems, the automation can make choices on behalf of your employees, streamlining your operations more than ever before. Our aleX platform utilises an AI bot (QBot) at its core to enhance student engagement and promote an online learning community. QBot answers questions on demand and uses machine learning to continually buildup a repository of responses. Educators no longer have to manually answer each student's question whilst students can receive an accurate response instantly.

Process Automation

Process automation is slightly more complicated than the former and is a network of dedicated software that streamlines the management and documentation of business tasks. This type  of business process automation is perfect for delivering transparency across projects as it displays a dashboard whereby individuals have complete access to the information.

Integration Automation

Integration automations are where technology and workflows are leveraged to replicate how human agents would carry out tasks. This type still requires a certain level of human involvement through workflow setup so that software can be integrated with the automation to streamline a business process.

Business Process Automation Use Cases
Antares looks after network infrastructure, desktops & business system solutions so that you can focus on your core business. With complete Microsoft business system support and assistance for Antares developed applications, you can enjoy on-demand, reliable assistance with fast turnaround time whenever.
We provide a flexible approach to meet your individual business requirement. Whether you have only one IT resource or a fully functional IT team, Antares' managed service offering can tailor an approach to suit your business.
Leads nurturing
Leads are essential to any organisation, and with the right relationship building process, they will eventually become loyal customers. Business process automation can automatically trigger tasks such as emails and messages which can assist with keeping potential and current customers engaged with your brand.
Processing customer refunds
Customer refunds often follow a logical flow of steps that can be easily automated to save time for both staff and customers. Technology such as chatbots can streamline the process so that customers can receive answers to their queries and organise refunds regardless of the time of day
Tech support
Support tickets are a costly and time-consuming component of any business and can be quite easily automated with the right technology solutions. Requests and logs can automatically be followed up by software so that less time will be spent by human agents following up and conducting these repetitive tasks.
Employee leave and vacation requests
Paper-based, manual leave requests are complicated and unreliable due to them requiring sign-off and being distributed to various individuals. These documents could be easily lost and misplaced, resulting in confusion and unnecessary errors. Automation allows employees to electronically request time off where the submission will automatically be sent off to the respective manager for easy approval.
Hiring and onboarding
Recruiting and bringing new employees or vendors onboard is a substantial task for your HR department. You can streamline this process and improve the onboarding experience for new recruits and suppliers by automating procedures such as staff training, system access, and document verifications.
iNova pharmaceuticals saw a 30% decrease in time spent on vendor onboarding with the help of Nintex workflows. Read more to discover how Antares helped iNova automate processes across various business functions, and achieve complete visibility into their onboarding workflows.
Reconciling accounts
Accounts reconciliation can be a tedious task that involves many paper-based spreadsheets to be balanced manually at the end of a reporting period. Automation workflows balances the spreadsheets on behalf of employees so that they can focus their time on more stimulating tasks such as reporting and analysis.
How do you Implement Business Process Automation?
A business process automation journey can require a fair amount of upfront research, preparation and analysis; however, it can typically be implemented with five simple steps.
Identify processes
So, you have decided your organisation needs business process automation, now it is time to decide which processes you want to automate. A good area to target would be repetitive and tedious tasks that are burdening your employees' creativity. Another useful area to implement business process automation would be in departments with low productivity and determine whether you could streamline any of the tasks in the backend. Generally speaking, business process automation works wonders for tasks ingrained in repetition but aren't suitable for those dependent on decision making – you will still need the human mind for those.
Evaluate your goals
Great, so you have identified the processes you want to automate. Now you must evaluate these processes and define the aspects you wish to resolve. This means analysing any broken processes, risks, and problems in the current workflow to reduce chances of deployment failure. By assessing the potential threats of implementation, you will then be able to determine methods and strategies to avoid slipping into these pitfalls.
Determine risks and measures
Your next step in your automation journey is strategising and making efforts to reduce the identified risks. This is an important stage as every attempt made to minimise threats can improve the success of the final implementation. Security risks are often a pressing concern formany organisations when changing internal processes, so it is important to have a procedure in place that will protect your data as you undertake the shift.
Choose your tool
It is now time for you to choose your business process automation tool. There are many viable options on the market and you even have the option to build one yourself. However, third party options are often more budget-friendly and can save you time. When deciding which tool to opt for, make sure that you are considering the requirements of your organisation and the needs of your people.
Implement the process
This is the moment you have been waiting for, where all the preparation work pays off. The final step is to implement and streamline with your chosen business process automate tool. A good rule of thumb is to start off small with a single process to test the waters and minimise your level of potential risk. Once the automation has been smoothly integrated into your business operations and you are satisfied with the output, then you can gradually rollout automation to more of your business and processes.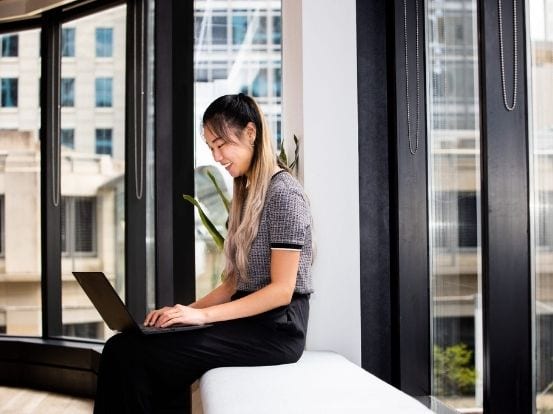 Contact us to discuss which workflow automation is best suited to you