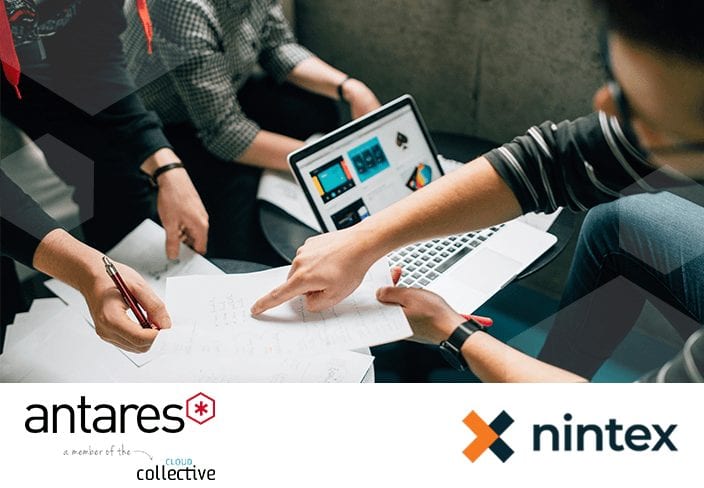 Revolutionise Your Business with Antares and Nintex
Join Antares and Nintex, Antares partner for an interactive workshop to learn how you can manage, automate, and optimise your business processes, from every day to the most sophisticated ones. With our no-code process management and automation platform, whether you work in the business or in IT, are a power user or a development, you will benefit from this workshop. From start to finish, we will walk you through automating a business process:
Ask questions and get answers.
Automate an existing process.
Learn to streamline and transform critical business operations.
We will provide hands-on training to help you get started automating one of your organisation's processes. Register now for this workshop to learn how quickly and intelligently you can transform your business with Antares Modern Workplace solutions and Nintex platform to achieve the future of process today. Wednesday, 6 February 2019
Time:
9:00 AM – 12:00 PM AEDT (Registration opens at 8:30 AM)
Location
: Microsoft Sydney MTC, Level 15, 1 Martin Place, Sydney
Room:
Goolagong What you'll need:
A computer (laptop / Surface)
A mobile device (iOS or Android) to use with the Nintex Mobile app