Antares Solutions
Microsoft Viva Consulting Services
Empower your people and teams to be their best ​with Microsoft Viva. It is a comprehensive Employee Experience Platform with four complementary modules – Topics, Connections, Learning, and Insights.
People are the driving force in your organisation. When you invest in your people and focus on improving the employee experience, you can directly impact employee engagement, retention, satisfaction, and the company's overall success.​
Microsoft Viva Connections
Always stay engaged and informed.
Microsoft Viva Topics
Connect to knowledge and experts.
Microsoft Viva Learning
Make learning a natural part of your day.
Microsoft Viva Insights
Balance productivity and wellbeing.
Our knowledge, experience, and expertise empower us to provide scalable Microsoft Viva Consulting Services as per your needs.
What is Microsoft Viva?
Viva brings together communications, insights, knowledge, and learning within the flow of everyday work and collaboration in Microsoft Teams.​
On 4th February 2021, Microsoft Corp. announced Microsoft Viva, the first employee experience platform to bring tools for employee engagement, learning, wellbeing and knowledge discovery, directly into the flow of people's work. Viva is designed to help employees learn, grow and thrive, with new experiences that integrate with the productivity and collaboration capabilities in Microsoft 365 and Microsoft Teams.
"We have participated in the largest at-scale remote work experiment the world has seen, and it has had a dramatic impact on the employee experience," said Satya Nadella, CEO, Microsoft. "Every organisation will require a unified employee experience from onboarding and collaboration to continuous learning and growth. Viva brings together everything an employee needs to be successful, from day one, in a single, integrated experience directly in Teams."
Microsoft Viva Modules
Rejuvenate employee experience in flexible, digital, and remote era of work.
Microsoft Viva Connections appears in the apps employees already use every day, like Microsoft Teams, providing a curated experience that
includes relevant news, conversations, and other resources all in one place.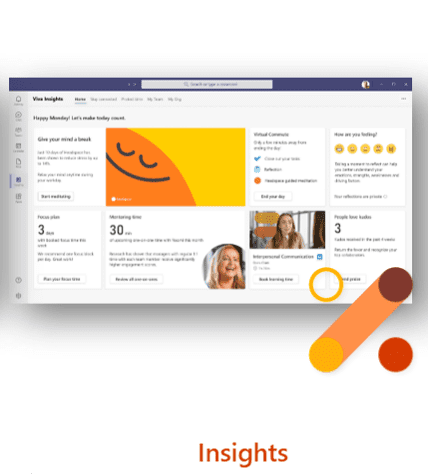 Microsoft Viva Insights helps people and businesses thrive with data-driven insights
and recommendations to improve wellbeing
and productivity.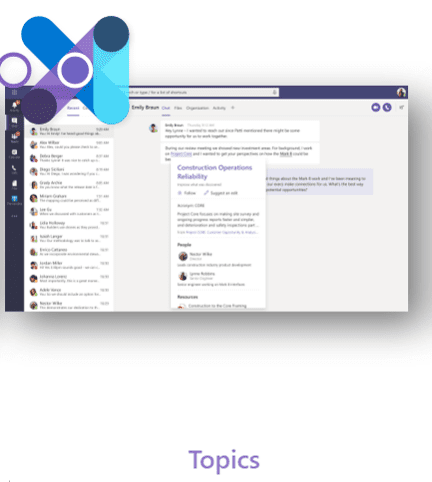 Microsoft Viva Topics leverages AI to
automatically organise
content and expertise across your
systems and teams into related topics such
as projects, products,
processes, and customers.
Microsoft Viva Learning
delivers learning
through Microsoft Teams, integrating world-class content from LinkedIn Learning, Microsoft Learn, and third-party providers with your own content library.
Why Do You Need Microsoft Viva?
Empower employees for the remote working future and enhance employee experience.
Microsoft Viva Connections
According to Microsoft Work Trend Index, after shifting to remote work, about 60% of people feel a loss of connectivity with their teams.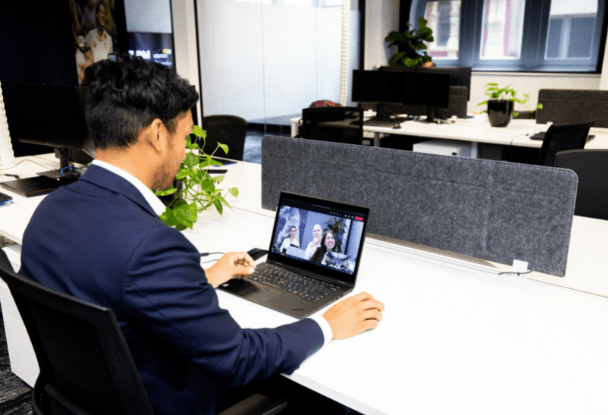 Ensure people are informed and busy
Freely find relevant news, conversations, and tasks to manage info and commitment in the flow of work.
Curate individualised and branded employee destination
Connect everyone from the organization to unite them across vision, mission, and key priorities.
Evolve on current infrastructure
Build on existing Microsoft 365 capabilities like SharePoint and Yammer.
Microsoft Viva Topics
As per Knowledge Sharing in a Changing World Report, people spend an hour (60-Minutes) or nearly seven weeks every year to search or recreate information.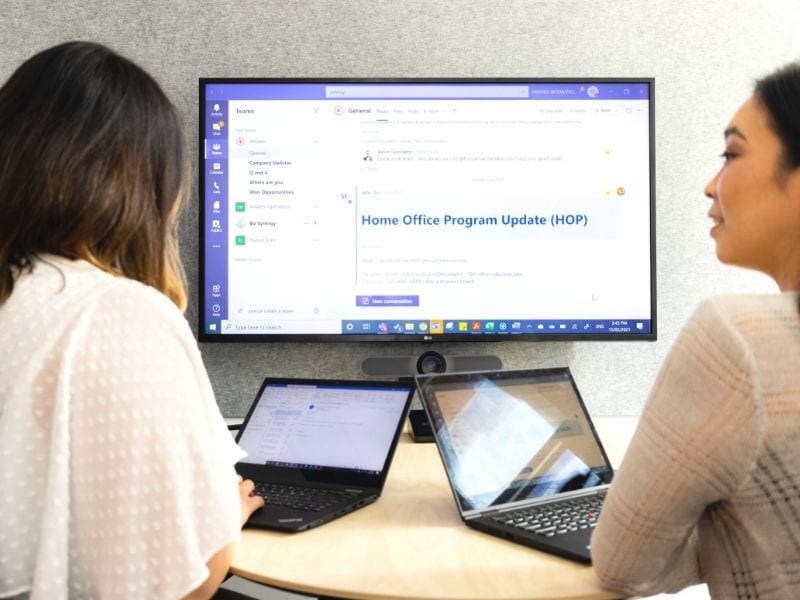 Transform content into usable knowledge
Use AI to harness organisation data and significantly find a process and organise content.
Harmonise knowledge into pages
Use curated pages generated and updated by AI to share and refine knowledge.
Easily Discover and use Knowledge
On-time delivery of pertinent topic cards in the apps used daily by the people.
Microsoft Viva Learning
A PwC Survey states 79% of worldwide CEOs are worried about the lack of essential skills in their workforce, which causes a barrier to future growth.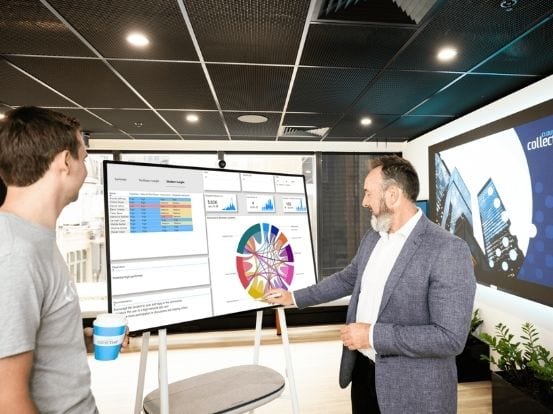 Make learning habitual
Easily discover, share, and engage with learning that's integrated into Viva Learning.
Organise all learning content in one place
Viva Learning delivers world-class learning content to you. Streamline the learning experience by organising it.
Aim for excellence
Allow everyone in the organisation to curate, assign, and track learning aligned with business outcomes.
Microsoft Viva Insights
A Qualtrics Study on Mental Health affirms that about 70% of people suffer from higher stress levels and 40% from ill mental health.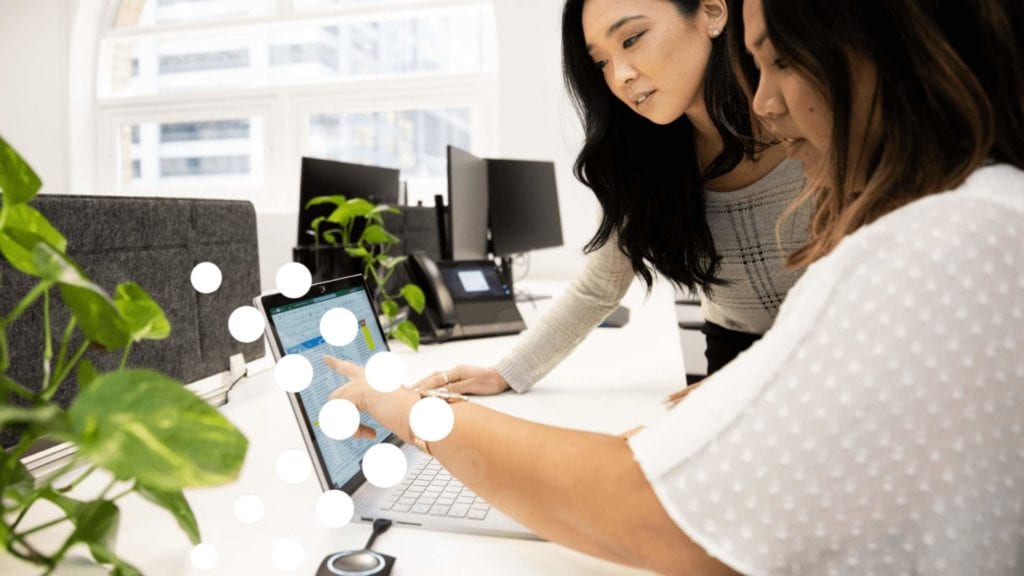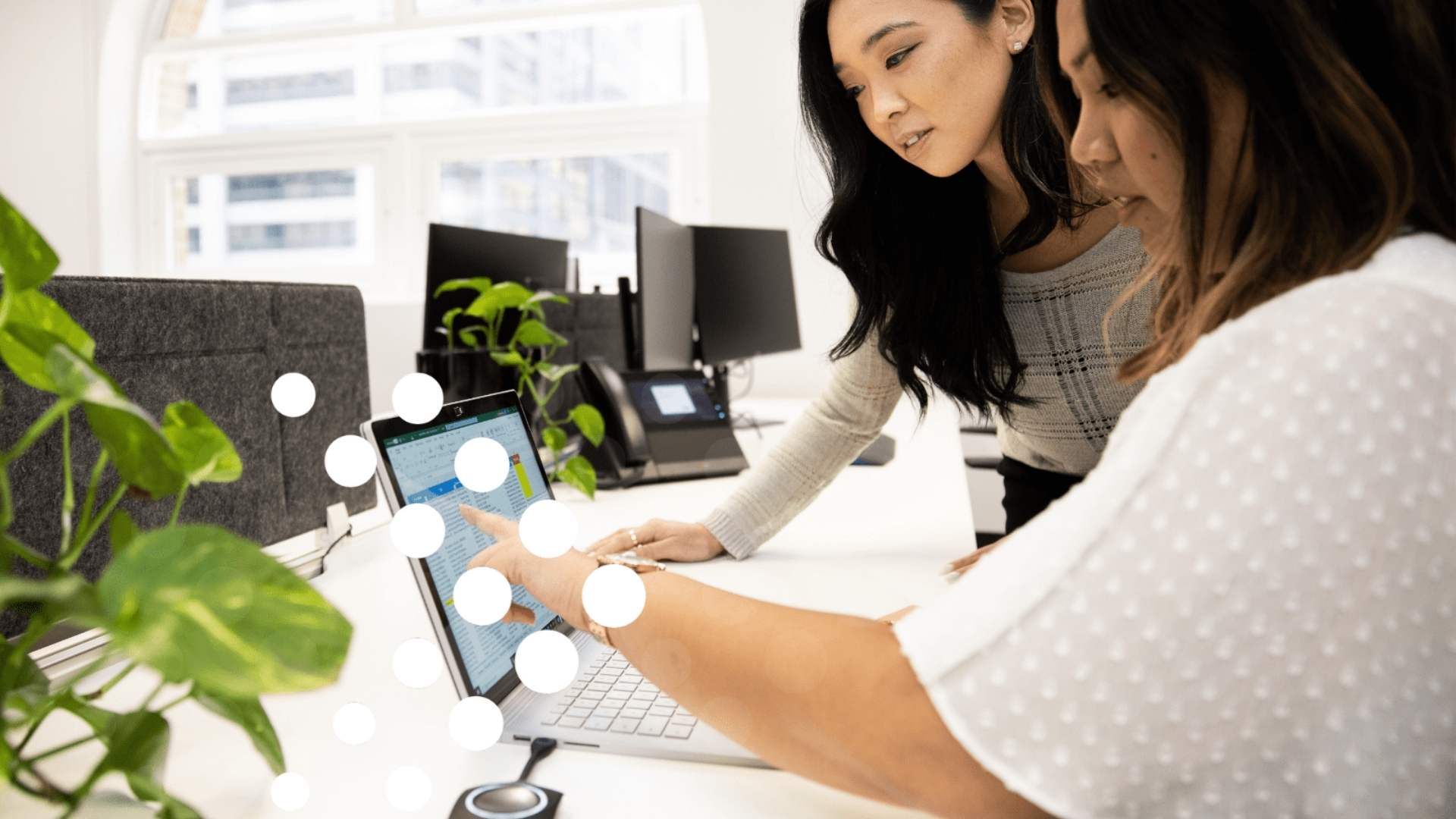 Get personalised and actionable insights
Privacy-protected insights to achieve balance, develop better work habits, and enhance business productivity.
Discover how work affects people and business
Get insights backed by data on how work culture affects employee wellbeing, productivity, and performance.
Perform deep analysis to address complex business challenges.
Microsoft Viva offerings and advantages
Microsoft Viva Connections
Taking motivation from Office 365 capabilities like SharePoint, Viva Connections offers a predicated and approved employee destination. Employees can connect with leaders via townhalls and access company, events, policies, news, communities, and even resource groups. A personalised feed and dashboard help to find required resources from Microsoft Viva or other apps used at the workplace. It helps in shaping work culture and fostering connection for employee growth.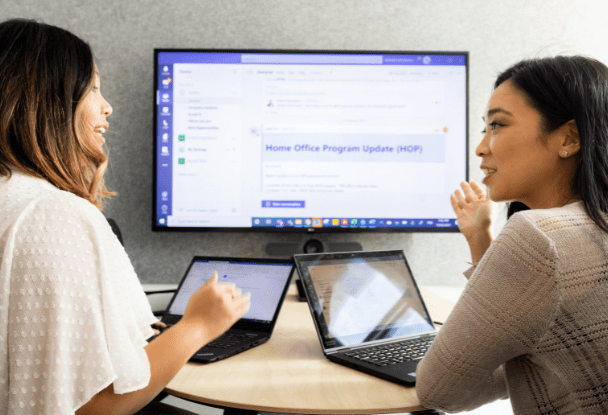 Connections Advantages
A branded dashboard that can be customised to individual needs.
Team leaders get easy access to broadcasts.
Easily find, organise, and share company policies and documents.
Real-time news feed updates similar to social media apps.
A dedicated resource tab for customers to access useful information.
Integrated Townhall and community's environment.
Microsoft Viva Topics
Viva Topics is designed to use AI for arranging companywide content and expertise in relevant categories like 'Projects', 'Processes', 'Products', 'Customers', etc. It surfaces a Topic Card when people work in Office Apps. Click on a card to see the topic page with documents, people, videos, and more. Apart from the content from Microsoft Cloud, Viva Topic also uses third-party platforms like Salesforce and ServiceNow to display the information requested by an employee.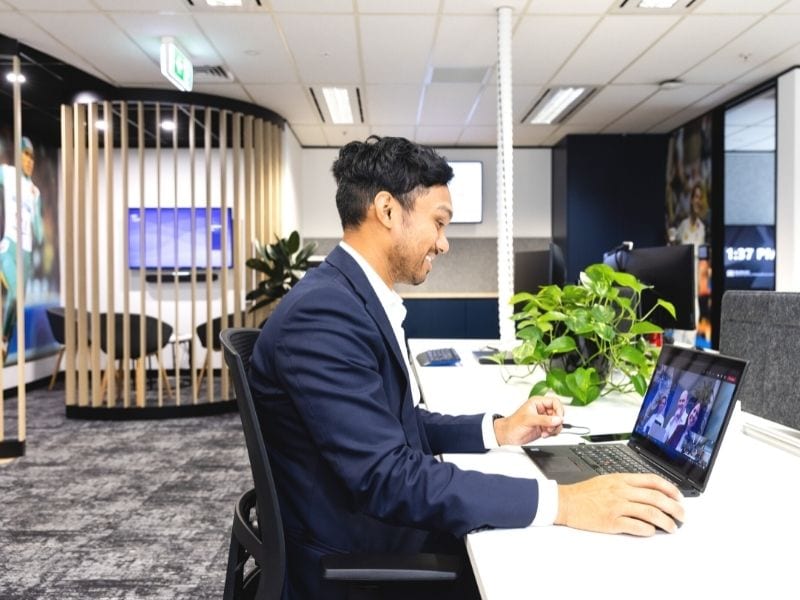 Topics Advantages
Seamless integration with Microsoft and other third-party tools.
Curated insights into documents, people, and videos.
Comprehensive search capability.
AI-powered content curation, organisation, and display.
Minimum app switching resulting in enhanced competence.
Microsoft Viva Insights
Viva Insights is the answer to rising stress levels and decreased mental health in employees. The data-driven insights help employees and leaders to thrive in their working environment. Furthermore, it also provides recommendations to improve productivity and promote employee wellbeing. Unlike Productivity Scores in Microsoft teams, Viva Insights ensures to maintain more privacy and comfort to users. Now actionable insights about the workplace are just a few clicks away.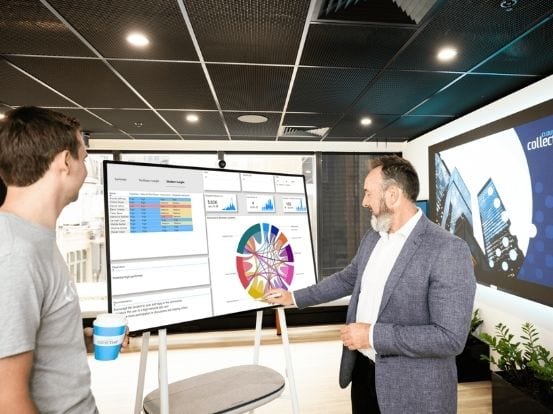 Insights Advantages
Data-driven actionable insights for employees and leaders.
Supports tracking trends for global organisations.
Dedicated dashboard to merge employee feedback and Viva Insights.
Recommendations and inputs to enhance employee productivity and wellbeing.
Easily integrate with third-party productivity apps and services.
Comprehensive information on employee wellbeing and burnout.
Microsoft Viva Learning
Viva learning is the part where Microsoft where has focused on employee learning. Discovering, sharing, tracking, and assigning learning material becomes easier, speedier, and simple with Viva Learning. It integrates learning through your content library, Microsoft Learning, LinkedIn learning, and many more of third-party providers. It does not matter whether you want microlearning or traditional learning courses; you can access a wide variety of learning options in Viva Learning.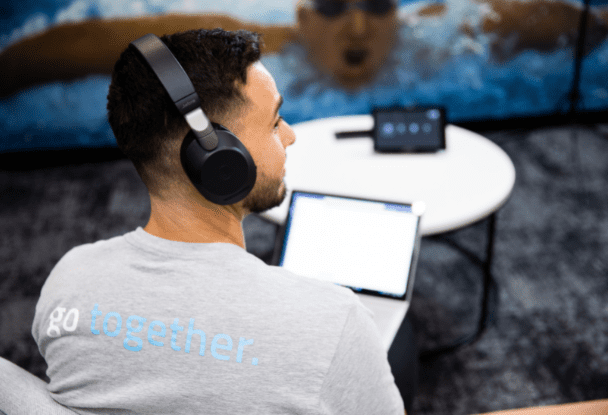 Learning Advantages
Learning content is available from world-class learning solution providers.
Resourceful interface to track education.
Leaders can easily share, assign learning tasks and content with team members.
Ability to organise all learning content in one place.
An easy collaboration with team members to share the learning experience.
Organise and share curated content using a custom learning tab.