What We Do
Azure Application Modernisation
Digital transformation is pivotal in the current world of continuous change. Organisations are constantly looking for ways to optimise the way they work now that technology is a core facilitator of productivity and efficiency. Out of date systems can prove to do more harm than good in the IT landscape. These applications are often clunky, inflexible, and add increased security risks.
Application modernisation updates these older systems with new capabilities for optimised business operations.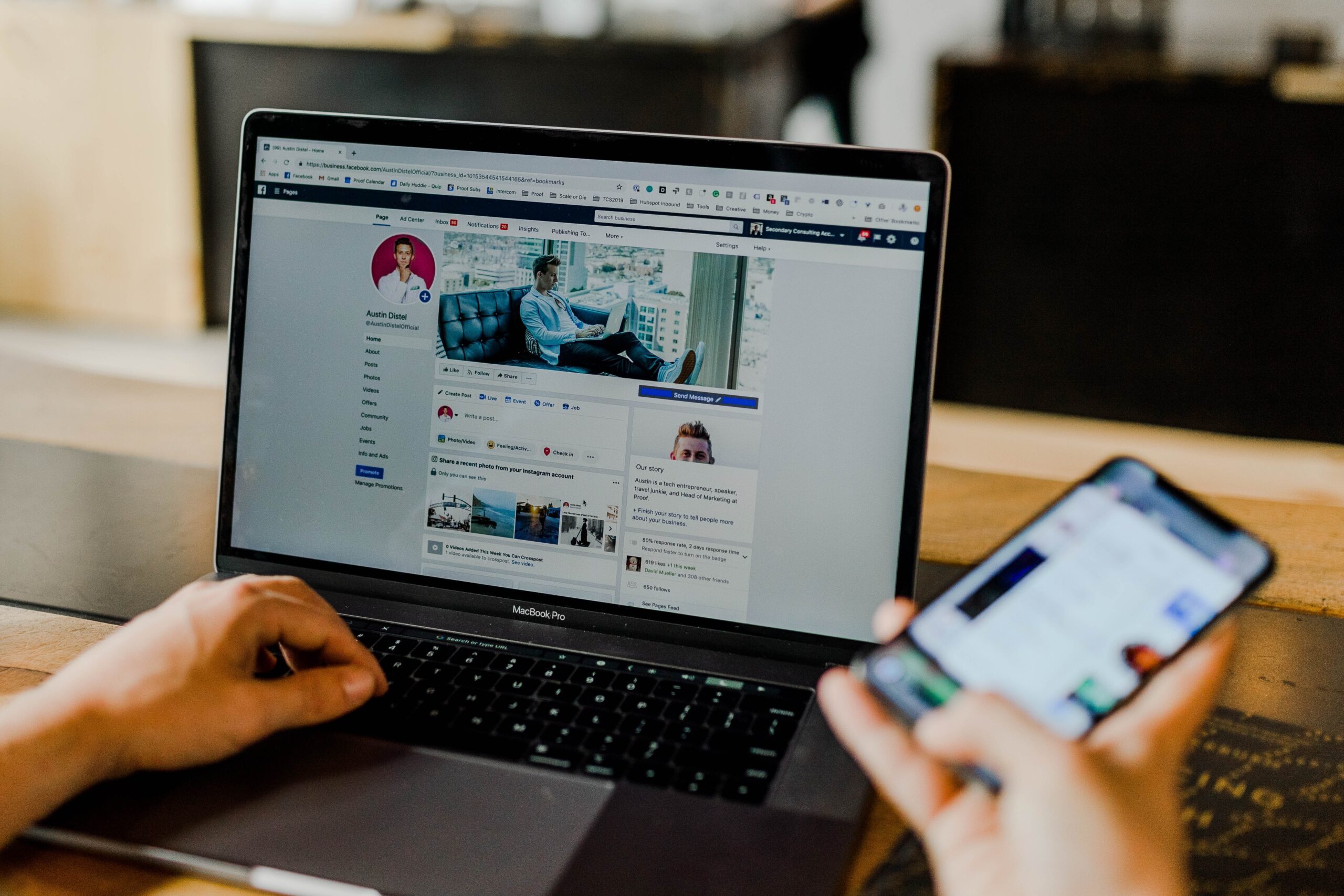 Get in touch to find out more about Azure Application Modernisation
What are Legacy Systems?
Technology systems and infrastructure become progressively outdated as time passes. Whilst legacy systems can still be used, they pose a variety of issues for organisations, such as increasingly slow performance and heightened risk of security breaches. So, what are legacy systems and why do organisations continue to use them, despite the risks?
In simple terms, legacy systems are any form of software, hardware, application, process or technology that is obsolete, but still in use. These systems commonly still operate and perform the tasks they were designed for, however they do not receive any further support or software updates, which often compromises their security and stability. As legacy systems operate with outdated code, they are incompatible with the language used in new solutions, which prohibits your organisation and customers from enjoying modern and advanced capabilities.
Legacy systems are still in use because they are difficult and it is thought risky to replace. Whilst maintaining legacy systems will eat away at an organisation's IT budget, a new system is an upfront cost that can be both expensive and labour intensive. Most legacy systems were also uniquely built to betailored for an organisation's unique needs, making it hard to find a suitable replacement that has the same functionalities off the shelf. The fear of the unknown is another common barrier that stops organisations from replacing legacy systems. Individuals and departments are often resistant to change. Replacement of legacy systems often also requires careful change management and adoption practices.
As technology improves at an escalating pace, old infrastructures and legacy systems are incapable ofmeeting your changing business needs – no matter if you're a small, medium, or a global organisation. In this increasingly digitised world, every company needs to be technology-centered, and if you do not stop transforming, you're inevitably left behind.
Factors that Determine a System as Legacy
Age

Whilst this isn't the deciding factor for your system being considered legacy, an application that has been in operation for over 10 year does need to be reviewed to ensure it is still being supported and is productive. It may be outdated and obsolete.

Performance

Legacy applications are often slow, time-consuming, and inefficient to use. If your employees are spending a considerable amount of their time using the system to perform their required tasks, then this might be a sign you need to modernise.

Support

Systems that no longer receive updates and support either internally or from a vendor are at high risk of security breaches and data loss. Software updates provide the latest security patches and features that enable an optimised and stable application. If your vendor has terminated support for your systems, then it is time for you to modernise to meet your organisation's needs.

Compatibility

Outdated systems are unable to integrate and interact with modern technologies to enable streamlined business processes. If you're wanting to implement a new CRM system or live chat feature and are unable to do so, then you're unfortunately already falling behind your competitors. New tools and capabilities are key to driving value and retaining customers. Modern technologies should seamlessly integrate for efficient operations.
Why Modernise Legacy Systems?
Whilst human nature is often resistant to change, legacy systems are the complete opposite. They need modernisation and updates to stay at the top of their game. Even a 1-year-old application can be outdated. Legacy system modernisation can help your organisation improve agility, giving you the ability to respond faster to external changes and remain competitive. Below is a summary of benefits you will gain from modernising your systems:
Cost savings

A major portion of an organisation's IT budget is often allocated to the maintenance of existing IT infrastructure and systems. Keeping these systems running can incur astronomical costs that could be higher than investing in new technology.  As these systems are outdated, finding people with the skill to maintain and manage them is often costly and time-consuming. By upgrading, organisations will reduce expensive upkeeping and support costs.

Increased productivity

Over time, legacy systems operate more and more slowly and staff must spend extra time when using them to complete their tasks. This not only impacts productivity but is also a frustrating experience that can lead to staff dissatisfaction, potentially increasing churn. With modern system's heightened performance, employees can efficiently conduct tasks, freeing up their time to focus on more important duties.

Easy integrations

Integrations with third party APIs are essential in the modern landscape for providing a seamless experience to customers and staff. Modernised applications can easily integrate with other technologies and software to provide enhanced capabilities to meet the expectations of both your customers and important stakeholders. The aleX platform's provisioning engine is a great example of how system integration is an essential ingredient for a successful technology stack.

Enhanced compliance

When it comes to meeting required regulations, non-compliance can result in hefty fines and fees. Heavily regulated industries that deal with sensitive information, such as finance, require technology systems to be supported as outdated technology is highly vulnerable to cyber-attacks and security breaches. By modernising legacy applications, your organisation is well equipped to comply with relevant policies and standards.

Improved agility

Competition in the current landscape is intense. Technology is a key driver that enables organisations to maintain their competitive edge. Modern applications have the flexibility and scalability to respond to changes in the business environment that legacy applications do not. Legacy systems are notorious for their inability to adapt to and accommodate business needs; a major obstacle in business agility.

Improved Security

When technology systems no longer receive updates, they become less resistant to cyber-attacks and malware. Whilst it's impossible to be 100% protected from security breaches, newer technologies can better withstand attacks as they receive frequent software patches and the latest protection measures. Our managed security services stops threats before they can harm your business. We reduce your security workload and provide a single solution for the detection of risks and proactive protection.
What is Application Modernisation?
Application modernisation refers to the process of transforming and updating legacy systems to meet modern business requirements. By modernising ageing applications with new features and capabilities, you'll be better aligned with the current technology landscape. There are multiple options for app modernisation which includes encapsulation, rehosting, re-platforming, re-factoring, re-architecting, rebuilding and replacing. Rather than replacing an entire system, modernisation extends the lifespan of your legacy system giving your organisation the ability to run operations more smoothly and continue thriving in the digital economy.
Since our establishment, Antares has seen countless systems come and go. This will inevitably continue in this modern age as new technologies rise and replace old ones. We have customers Australia-wide and as one example have helped Standards Australia successfully modernise their systems by delivering increased capabilities that delivers productivity, speed and efficiency. Our tried and tested methodology for application modernisation ensures we take a holistic view on your entire process from start to finish. The end result: a tailored solution that breathes fresh life into your technologies and boosts your competitive edge. Contact us for a consultation to jumpstart your digital transformation journey.
Approaches to Application Modernisation
There are several migration options for your legacy applications, so it is important than you carefully evaluate your goals and current environment before selecting a method.
What is encapsulation?
Encapsulation is one of the fastest and lowest risk methods of systems modernisation. This process involves leaving the source code in its original state and connecting it to a new interface that enables external access to microservices via APIs. The application is modernised at a display level with zero impact on existing infrastructure and the back-end code base.
What is rehosting?
This method of modernising legacy applications involves lifting and shifting the existing systems to a new physical, virtual or cloud infrastructure. Rehosting is a very quick and low risk approach as there are no modifications conducted on the source code or existing functionalities of the legacy system. It is one of the most straightforward approaches that increases performance whilst still retaining the familiarity and features of the current interface.
What is re-platforming?
Re-platforming is similar to rehosting, however it involves the extra step of optimising the system before it is redeployed to the cloud or another form of infrastructure. Some code and modifications of components will be made to ensure that the system adapts and suits the new platform. This approach is more complex than the previous two, however still largely keeps the existing structure and functionalities as-is.
What is re-factoring?
Organisations that are satisfied with the existing functionality but require a modern framework for the application to operate should opt for a re-factoring approach. Re-factoring involves restructuring the code without affecting the external capabilities of the system. A major benefit of this approach is its ability to remove technical debt whilst simultaneously improving the efficiency and performance of the application.
What about re-architecting to achieve software modernisation?
For organisations looking to unlock the full potential of modern architecture, re-architecting is the perfect approach for optimised system capabilities. This method is more complicated and involves the source code being altered to allow for a shift from the existing architecture to another. By migrating to a new platform, you'll be able to take advantage of current and enhanced features that will deliver increased scalability and reliability.
What is rebuilding for legacy modernisation?
Rebuilding your application is at the higher end of app modernisation. This method entails a system's components being completely rewritten and reworked to produce a new application. Similar to a home that is knocked down and rebuilt, the rebuilding approach allows you to start from scratch and create an application built upon the foundations of innovation and advanced technology. As it involves a substantial change to the application, it also delivers the most value in terms of increased efficiency, security and leveraging new functionalities.
What is replacing for app modernisation?
As the name suggests, this method involves replacing the existing legacy system with a completely new system that has the same functionalities. Replacing should only be undertaken as a final resort and if the old application is eliminated. The benefit of this approach is that you'll often enjoy greater cost savings, faster deployment and innovative features with a brand-new application.
Frequently asked questions