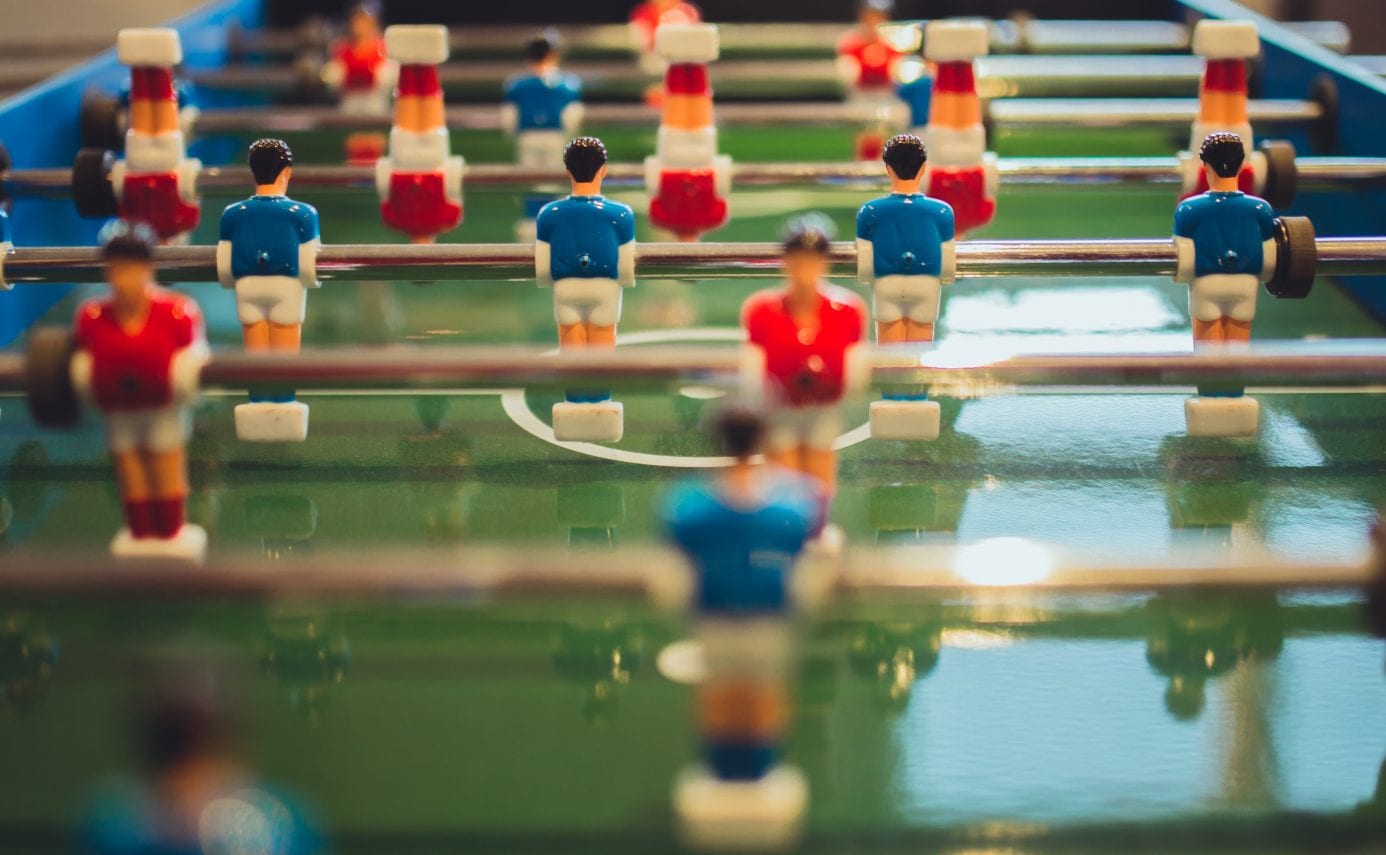 Solutions
Bring Microsoft Teams and Online Workspaces into Your Intranet

Aaron Cunnington
With 17+ years of Australian and international experience, Aaron is a seasoned digital executive, leader, and strategist. Known for his positive attitude, generosity, and sense of humour.
January 23rd, 2019
It's no secret that Office 365 has been a gamechanger for many organisations, bringing them into a new era of effective information management and communication. At the same time, cloud-based intranets like SharePoint Online have made it easier to access and share information from anywhere and on any device.
Now, imagine if that on top of this, you could transform your organisation's efficiency, effectiveness and innovation with an online collaboration portal for each business team?
Enter Microsoft Teams. It's the fastest growing business app in Microsoft history and a complete digital solution for driving collaboration. It centralises team-specific chat, meetings and files in a single view.
In the digital workplace, integrating Microsoft Teams as a core component of your Intranet is a must-have. Here's what you need to know.
How do online workspaces work?
Microsoft Teams is a powerful tool in the Office 365 suite that creates a dedicated online workspace to support and drive teamwork.
The online workspace is a place for team members to brainstorm, discuss ideas and collaborate, with all the information they need at their fingertips. With simple access control, each team can be confident that information remains limited to the appropriate audience.
Microsoft Teams brings together in one location the users, documents, meetings and chats that are relevant to a given business team or project. This removes the need for users to make frequent switches between email, SharePoint and Skype Online, and creates an easily searchable and focused zone.
Whether organisations create large public spaces (online workspaces that are accessible to all staff), private work spaces (with access limited to specified users), or a combination of both, there are endless ways to engage employees in genuine and effective online collaboration.
Why are online workspaces valuable on the Intranet?
In the era of the digital workplace, the best Intranets are not those that use one-way channels to push information to users.
Rather, employees thrive when they have opportunities to communicate, collaborate and connect with one another. The Intranet is an ideal platform to bring people together in this way – whether it's across teams, offices or even continents. Importantly, giving employees a way to contribute to or engage with content is critical to building trust.
A cloud-based Intranet such as SharePoint Online, complemented by Microsoft Teams, is a powerful method for driving employee engagement and productivity.
Key benefits of integrating Teams as part of your Intranet include:
Integrated business collaboration, making it easy for employees to create and contribute content.
Genuine flexibility, where employees are empowered to participate in team collaboration at the time and location that best suits their individual needs.
Access to real-time content, with rapid communication capabilities and version-controlled file sharing to ensure your employees are in the know whenever there's an important update.
The benefits of an intranet that incorporates seamless online workspace capabilities can't be understated. There is a huge opportunity to drive innovation, efficiency and engagement by bringing users, information and conversations into a single collaborative space.