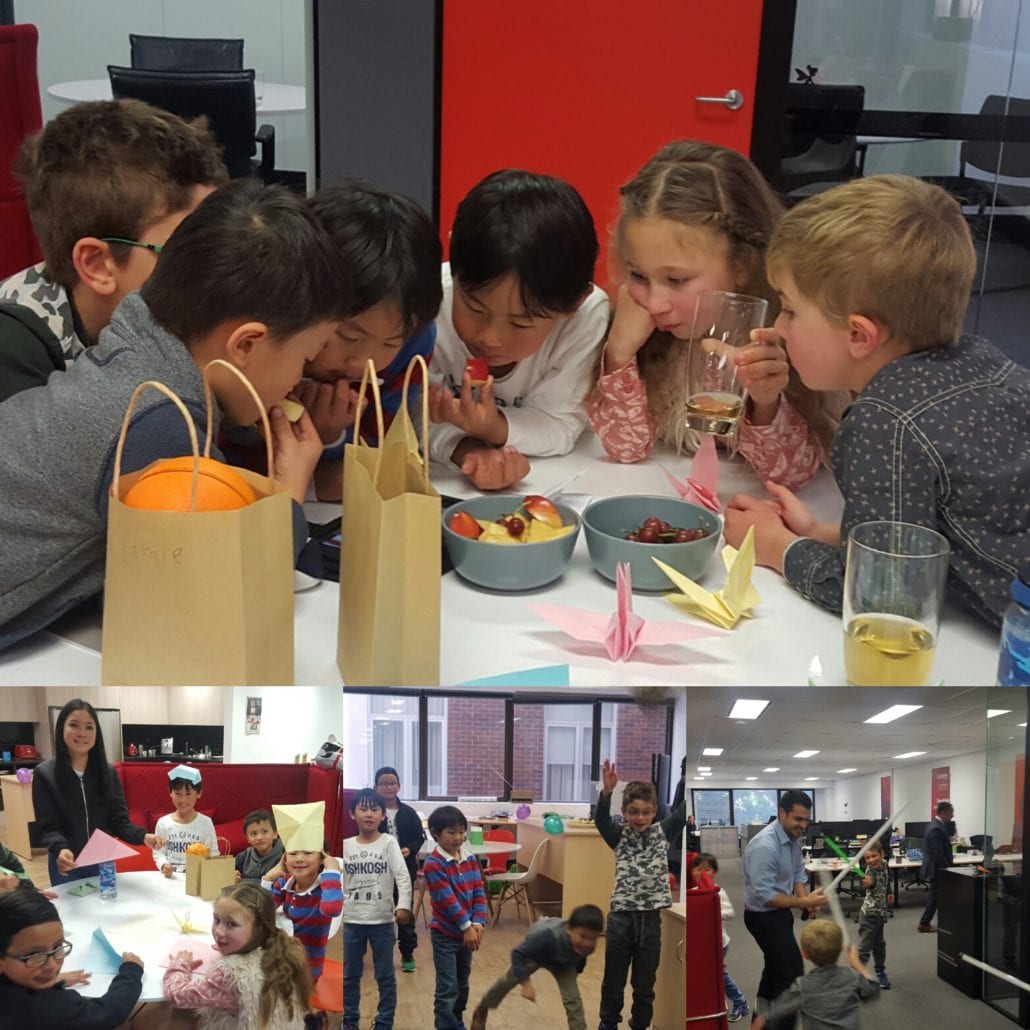 News
Antares Solutions Kids Day: the Next Generation

Aaron Cunnington
With 17+ years of Australian and international experience, Aaron is a seasoned digital executive, leader, and strategist. Known for his positive attitude, generosity, and sense of humour.
July 21st, 2016
Last week the Antares office was transformed to host our first ever Antares Kids Day. Lightsabers, balloon animals, and party streamers set the tone for the day, as staff eagerly awaited the arrival of our special little guests.
Employee's children ranging from ages 5-12 years, burst into our workplace full of energy and enjoyed a fun filled day with lots of laughter, games, and surprises. Activities such as paper plane competitions, origami, and work shadowing led to the main event, which was a movie making masterclass.
'Make your Own Movie' was a huge hit, which saw kids and staff members working together and starring in their very own film. A special premier was organised to close the day, with partners and younger siblings arriving to get a first class seat and to enjoy some of our delicious party treats.
The purpose of this event was to help improve our staff culture and to engage staff members in connecting with each other's families and lives outside of work. Antares as a business cares deeply about our employees and endeavours to operate in line with our core values; we care, we question, we can.
The feedback from the event has been excellent with the only question up for debate being: who had more fun on the day? The kids, or the adults?