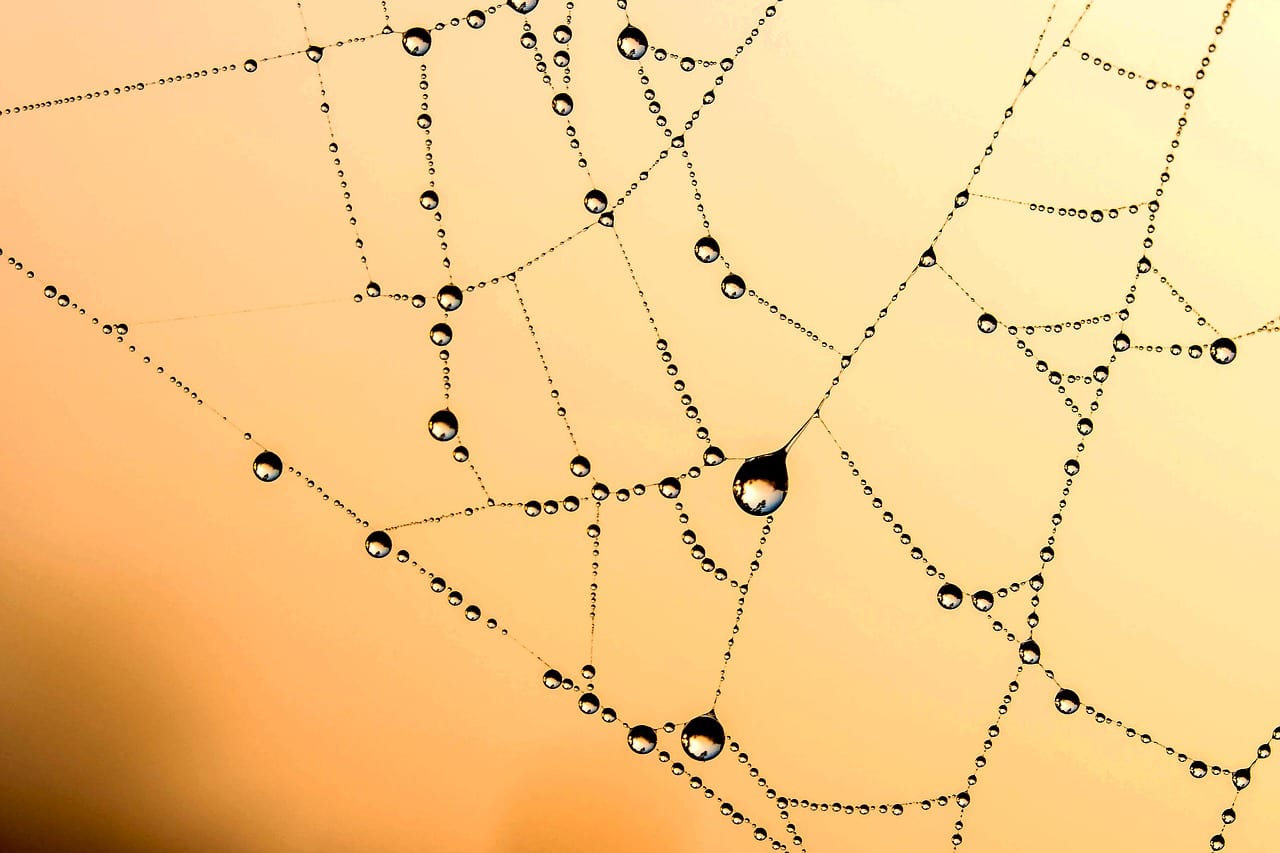 Solutions
What Happens in a Yammer External Network Migration?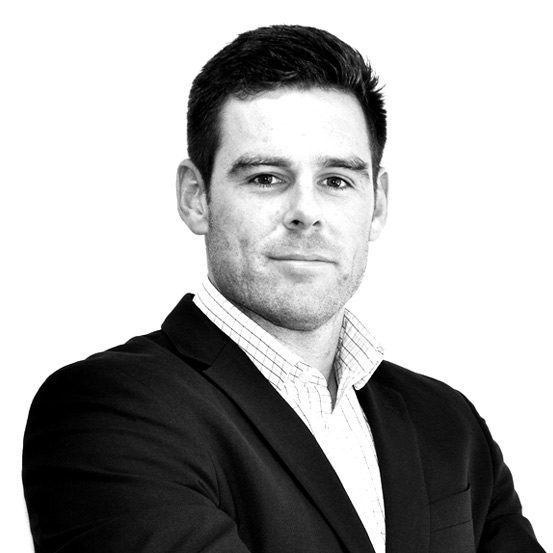 Max McNamara
An experienced consultant in the Modern Workplace, Max focuses on helping our customers through their digital transformation journeys. As a leader at Antares, Max works with our internal teams and customers to deploy technology solutions to solve unique business problems. Max specialises in the Microsoft Modern Workplace and Applications technology stack that includes SharePoint, Teams, the Power Platform, O365, Bots & AI, Nintex, Promapp and the AvePoint suite. Max has worked across a wide range of industries with customers from 50 – 18,000 staff.
November 23rd, 2017
I recently worked through a Yammer network migration with a large Health customer. Network migrations in Yammer are nothing new, and are quite simple when we're talking intra-tenant.
However, what happens to external networks linked to the subsidiary network as part of a network migration into a parent network? There is very limited information available both from Microsoft and through Yammer documentation about the impact to an External Network that's associated with a subsidiary network as part of a migration into a parent network.
The diagram below available from this Microsoft Network Migration article is the best (and one of the only) references available online that explains what happens to external networks as part of a migration.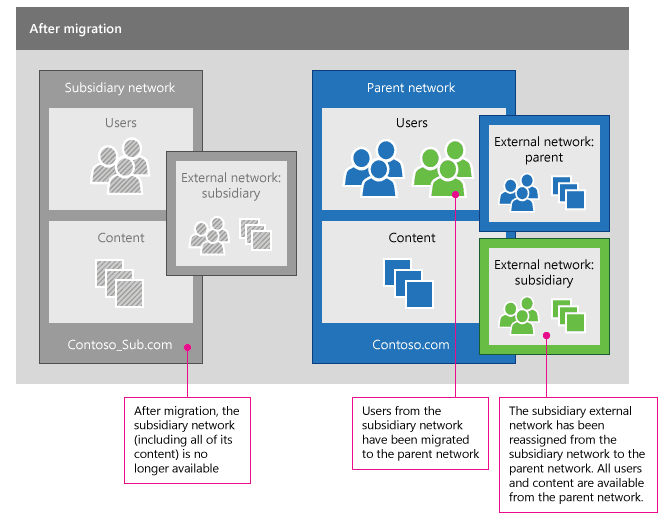 The article explains:
The following illustration shows the after state, where the users and any external networks and users have been migrated from Contoso_Sub to the Contoso, Ltd. network. Notice that the subsidiary network and its content are not available after migration.
Below the diagram, it also says:
The subsidiary external network has been reassigned from the subsidiary network to the parent network. All users and content are available from the parent network.
Don't worry if you think that's confusing, so do Microsoft. I spoke with 3 Microsoft support contacts. The first told me that the External Network would lose all its content, and only users would be migrated. The second was very helpful, but couldn't give a definitive answer. The third told me that a migration he'd completed in the past seemed to bring all content across, but suggested we completed a PoC in the customer's tenant.
In short, we did run a few tests. Along the way, this is what I have learnt about external networks attached to a subsidiary network when migrated into a parent network:
Quest did offer a yammer network migration solution, but this is no longer available/supported.
External Networks are simply attached to a Yammer network, they are not a living part of any network (subsidiary or parent).
During a migration, External Networks are detached from the subsidiary network and re-attached to the parent network.
As a result, External Network users AND content remains available from the Parent network after migration.
By content, I am referring to all data inside a network, including:
Groups (including settings)
Group memberships
Updates (posts)
Polls
Praise
Announcements
Private messages
Attachments (files)
Notes
All network settings
If you're completing a network migration that includes an external network, my tips below:
You'll need to be a global O365 admin, not just a verified Yammer admin.
Ensure that the subsidiary network and associated external network are enterprise enabled.
Complete a full data export for both the subsidiary network and the external network. Note that a backup of only the subsidiary network does not seem to back up all the attachments of the external network, even when you select "external networks" before the export. I suggest you complete two backups, one for the subsidiary and one for the external network.
Ensure that your External Networks Directory is available from your parent network, otherwise the external network won't be accessible after the migration.
If you have another domain available inside your O365 tenant, spin up a dummy Yammer environment, complete with a dummy external network with content populated, and complete a PoC migration (that's what we did).
Communicate to users in advance of the process that their network will be migrated, highlighting that:

All content from the subsidiary network will be lost, but a backup of data is available.
All content from the external network will be available after migration from the external network
Finally, if you are setting up a new Yammer network and know that you will need to complete a migration in the future, consider using an external network as an alternative to groups. It's obviously a separate network, but the benefit is that all users AND content are available after you complete a network migration.
Got any other questions or comments about external network migrations, or need assistance with Yammer? Get in touch with me, I would love to hear from you.