Industry Insights
Why Curiosity is Essential for Data in Business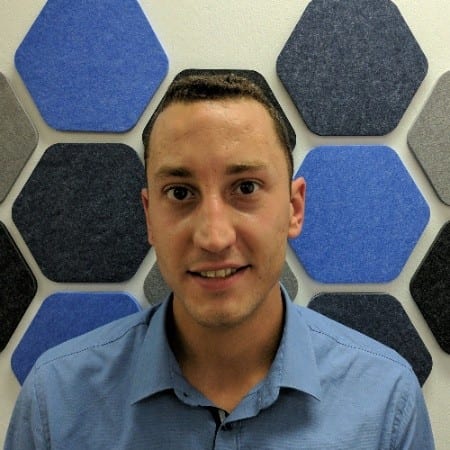 Alexis Rapp
Alexis is a Principle Consultant in Data & AI and has been working in the business intelligence domain for the past four years, leading projects end-to-end across multiple sectors, delivering true business value. His areas of specialty include data warehouse design and ETL processes. Recently, Alexis was also involved on projects hosting data in the Microsoft Cloud.
July 8th, 2021
At Antares, we love helping businesses deploy solutions to facilitate operations and take advantage of their data.
Detailed analytics reports can provide incredible insights about the nature of a business's operations, sales, and performance – while shining a light on new opportunities you may never have considered before.
Especially for businesses trying to glean data insights from legacy tools such as spreadsheets, deploying the latest technologies like Microsoft's Power BI can make a huge difference to their bottom line.
For example, we commonly see business users spend countless hours manually creating and maintaining Excel reports that require complex calculations to present data in graphs. This can present many challenges, with research showing as many as 88% of spreadsheets contain errors – and even the most carefully formulated ones contain errors in at least 1% or more of cells.
Deploying Power BI – either within an on-premise or cloud environment – eliminates these errors because it enables users to automatically collect, clean, validate and relate data into the platform. The data model can be used to create up-to-date reports containing tested and verified information. The reports often consist of a summary for high level insights with the ability to drill down for more depth. This is crucial for fast decision making.
Streamlining the ingestion and transformation of the information from multiple source systems into a report frees up staff to focus on more value-adding tasks. As the message is presented visually rather than in a table, staff are not wasting time configuring and analysing spreadsheets thereby allowing them to uncover key information faster.
There is an important factor that separates those who ultimately gain the most benefit from using Power BI. And that factor is curiosity.
Curiosity about the advantages of cloud
While some customers can't use the cloud because of compliance reasons, others have a relatively slow pace of adoption simply due to a lack of prioritisation. This leaves the business open to risks because it's difficult to remain competitive when other businesses are already leveraging cloud and using cutting edge features to drive efficiencies, reduce costs, and improve the overall customer experience.
An IT team that is overly comfortable with on-premise systems may lead the business to suffer from lost opportunities. Whereas an IT team that is inherently curious about what the cloud can do for the business is likely to push for change and reap the rewards.
When it comes to data capabilities, this means opening up a huge array of features that are all but impossible with on-premise systems.
Curiosity about how to use Power BI
Often a company will reach out to us and say they want to use data to find out why XYZ is happening. We help them implement Power BI and connect all the outputs, then deliver a report so they can see what's going on within the business.
We've seen companies achieve huge results with these reports – such as a non-profit provider being able to streamline operations and free up time and money by simply looking at the data to uncover areas of improvement.
However, this report should only be considered the beginning. Ideally, a company that deploys Power BI will continue to run with it and gain new insights on their own. This requires an interactive process with IT staff empowered to fully utilise Power BI for delivering accurate and up to date information to the users, as well as educated business users who can articulate their needs. The result benefits all business units who can access certified information for decision making whenever needed.
Depth of knowledge in how Power BI works also helps us assist when more complex support is required later down the track, as staff can very quickly communicate exactly what the desired outcome is.
Curiosity about data results
Power BI is extremely intuitive and can process natural language to deliver insights. For example, it is possible to ask "What was customer X's spend last month?" and return results.
But it's important that data stewards don't take all results at face value. Rather, where there is an innate curiosity to find out why results appear as they do, it can cause the employee to dig deeper and uncover true gold.
When working with data, critical thinking makes a big difference. By looking for answers and asking why, you eventually get to the deepest roots of a problem – and it's here that real business change (and innovation) can start to take place.
How Antares can help
Our data specialists work with business across all industries to assist with data engineering and reporting.
We can support you in clearly defining your objectives and creating a roadmap to achieve your goals.
You can contact us to help you:
deploy Power BI in an on-premise or cloud environment
run necessary datasets into Power BI
merge siloed datasets for a holistic picture
produce reports
conduct training and workshops
Our goal is to enable your business so you can start to gain the powerful insights you need to move forward with confidence.
To speak with a data specialist about deploying Power BI in your environment, please contact us.