Transform your daily operations
The increased connectivity of the digital sphere has lead to expectations of support and help at the click of a button. Online chat has become a prevalent part of an organisation's interactions with their customers and website visitors, often providing the first point of contact for assistance. As such, more and more organisations are deploying virtual assistants as part of their digital transformation strategy. However, creating a custom virtual assistant that is catered to your organisation's unique needs is not easy, which is why Power Virtual Agents is here to help!
Power Virtual Agents enables organisations to build the help they need without prior coding knowledge. Individuals are empowered with graphical and intuitive tools to build customisable AI chatbots that can assist with their operational needs.
Speak to a Power Virtual Agents consultant now!
What is Microsoft Power Virtual Agents?
Power Virtual Agents is the newest addition to Microsoft's Power Platform offerings with its beauty lying in enabling anyone to create sophisticated bots with no coding required whatsoever. With bots quickly taking over the online customer support sphere, organisations can quickly and easily leverage Power Virtual Agents to create no fuss chatbots to assist with daily operations.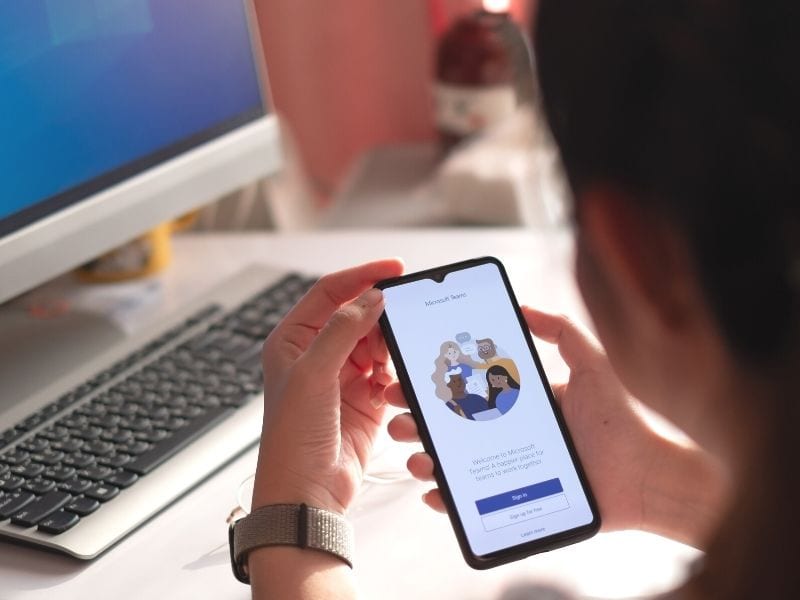 Why you should use Power Virtual Agents
If building a chatbot without the need of coding or developers isn't exciting enough, here are a few more reasons why your organisation should start using Power Virtual Agents:
Integrations with other Microsoft Applications
A clear differentiator of Power Virtual Agents with other chatbot technologies is its ability to seamlessly integrate with the rest of the Power Platform and Microsoft offerings such as the Office 365 suite. This can streamline and provide a seamless user experience for both your staff and customers as it natively assimilates into the products they use on an everyday basis.
Extend functionality
Whilst any individual with zero IT knowledge can create a chatbot with Power Virtual Agents, your IT team can still work their magic and extend the capabilities of the bot so that it can be better deployed for specific scenarios. IT professionals can utilise Bot Framework skills to configure custom actions for Power Virtual Agents bots so that they are equipped with advanced abilities for a broader range of uses.
Free up time
Service tickets and repetitive tasks are the bane of any employee's existence. They're time-consuming, brain numbing, and simply aren't the wisest use of an individual's time. Modern virtual agents are the perfect tool to streamline these mundane tasks and free up your employees' time so that they can focus on more important tasks that generate value for your organisation.
Improved customer satisfaction
Unlike human support staff, virtual agents do not need to sleep or take leave. This means they can operate around the clock, 24/7, whatever the time zone or hour of day. By providing customers with instant answers, the reduced turnaround time will substantially increase customers' satisfaction as their queries are being resolved quickly.
Data analytics and insights
Power Virtual Agents provides you with the ability to drill down and examine how your bots are performing at a granular level. With analytics and reports at a glance, you're empowered to easily see what's performing well for your bots, what areas require improvements and tweaking, and even analyse user conversations and sentiment. By leveraging the potentials of Power BI, you can conduct further advanced analytics to gain insights into aspects your organisations can improve upon for greater user experience.
Easy and intuitive to use
Nobody likes a tool that is difficult and clunky to use. Microsoft Power Virtual Agents has made building bots as easy as 1 2 3 with its canvas like graphical interface with a simple drag and drop action. You can build a fully functioning bot in as little as 15 minutes simply by selecting topics, adding some trigger phrases, inputting some questions, and inserting some conversation paths. The authoring canvas requires no coding at any stage, enabling your staff to create a bot simply by clicking a few buttons.
Power Virtual Agents Use Cases
Externally

Customer queries
One of the most valuable uses of Power Virtual Agents is assisting with customer service due to their 24/7 availability. Queries come in around the clock and can often require a few business days for turnaround which isn't optimal for customers with an urgent request. Chatbots can streamline this process and assist with common requests such as handling refunds and taking orders automatically without the need for a human agent.  

Collecting feedback
Customer feedback is an essential aspect to the success of an organisation. Surveys are a useful tool in better understanding your customers' engagement and satisfaction however they can be quite tedious and time-consuming in sending and gathering. Chatbots can easily acquire customer feedback and provide an interactive method that differs from the traditional lengthy and dull style. Bots can conduct engaging surveys that mimic human conversations and colloquial language making it easier for customers to provide their opinions.
Internally

FAQ
Commonly asked questions such as personal leave and company policy are often a massive headache for HR. They're incredibly time-consuming to answer on a repetitive basis and can detach the team from important, core tasks. This is where Microsoft Power Virtual Agents can come into play. A modern chatbot can provide on demand answers to your staff by decentralising knowledge to common queries and eliminate turnaround time for simple questions.

Admin tasks
Miscellaneous admin tasks such as booking meeting rooms, setting appointments and even ordering coffee are all low in complexity but can take away a significant chunk of an employee's daily time. Chatbots can easily assist with streamlining these simple miscellaneous tasks with their automated workflows, saving your staff precious time that can be used on more valuable tasks.