Power Automate
Whether it's streamlining physical tasks in-house, deploying automation in Power BI or simply refining your hiring processes, there's one thing every organisation wants to achieve: greater productivity. Thanks to the power of Microsoft Power Automate, business process automation is made easy.
Make time-consuming, repetitive tasks a thing of the past and derive true value from your people. Power Automate gives them the tools to automate their workflows across multiple applications and services, all in an efficient and secure platform. Ready to put intelligent workflows to work? Here's everything you need to know about MS Power Automate.
Speak to a Power Automate consultant today
What is Microsoft Power Automate?
In simple terms, Power Automate is a cloud automation system designed to automate workflows, eliminate clunky and time-consuming tasks, and ultimately allow your team to be more connected and productive than ever before. Formerly named Flow, Power Automate is part of Microsoft's Power Platform, which also includes Power Apps, Power BI and Power Virtual Agents.
Through the genius of robotic process automation (RPA), Power Automate allows even the least-tech-savvy users to build secure workflows and automate disparate business streams quickly and securely – that means a fully user-friendly experience with little to no coding experience required.
In terms of productivity, Power Automate is all about doing away with the most repetitive tasks – the jobs that are not only mundane and boring, but that cost your business time and money. With the Power Automate solution, users can build time-saving workflows that encapsulate everything from individual tasks across a few critical programs, right up to holistic large-scale systems that integrate with countless programs to create one centralised hub of productivity.
Perhaps the best part about Power Automate is its simplicity. While on the surface it may seem like you need substantial technical nous to get the most out of the platform, in reality it's been designed specifically for ease of use. It's highly navigable and allows users to do everything they need with simple point-and-click actions. And it doesn't matter whether your business-critical apps are old or new, on-premises or living in the cloud – everything comes together through RPA in Power Automate.
Templates are central to Power Automate's strength. In fact, there are thousands of prebuilt templates that users can instantly generate and use to improve their day-to-day activities. From email to productivity, notifications, data collections, social media and more, these templates are the lifeblood of Power Automate and will ensure your organisation goes from stagnant to streamlined in no time.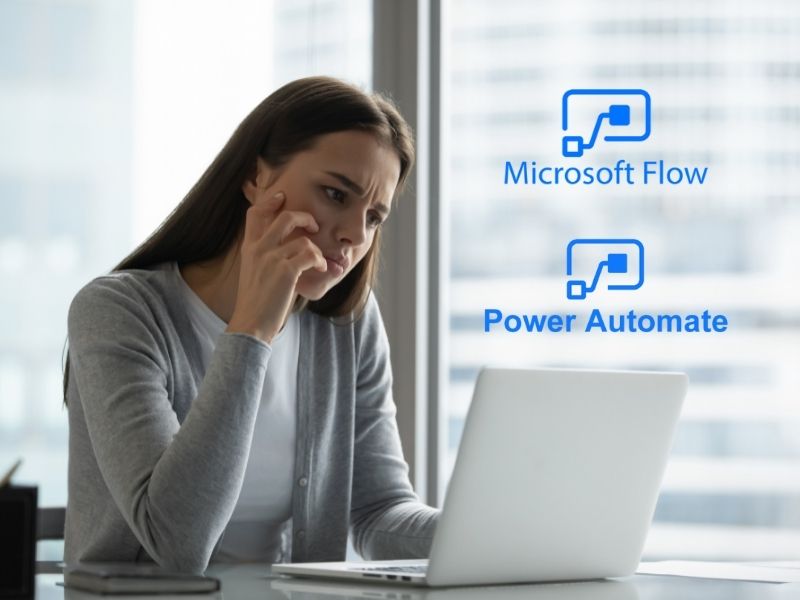 Power Automate vs Flow: What's the Difference?
There is no difference between Power Automate and Microsoft Flow because they are exactly the same thing. Originally, the automation platform was named Flow when it was released in 2016. This remained the case for approximately three years until late 2019 whenMicrosoft decided to rename it to Power Automate.
This may have been influenced by the tech giant's decision to expand its Power Platform. At the same time as renaming Flow to Power Automate, Microsoft also released its virtual agent solution called Power Virtual Agents. Today, in addition to Power BI and Power Apps – as well as business-critical solutions like Microsoft 365, Dynamics 365 and Azure – Microsoft is able to offer organisations a complete suite of tools to help automate tasks, eliminate repetitive processes, and ultimately empower teams to be more productive through cloud-based solutions.
Top Benefits of MS Power Automate Solutions
When integrated into your Microsoft 365 package, Power Automate is able to automate repetitive tasks while also simplifying their complexity for your team. But despite what the name would have you believe, Power Automate isn't just about automation. Here are some of the additional benefits of this cloud-based solution:

Total integration
Using 'connectors' you can link two or more apps together within Power Automate. For example, maybe you want to link your workplace's Slack account with MailChimp – with Power Automate, you can do it. This is particularly helpful for automating menial tasks on those programs. Best of all, users can do this with countless different apps all in the one location: their Power Automate hub.

Create a flow of business-critical services
Enable your team to easily share and access data across a variety of programs and web apps with Power Automate. For example, if you connect Outlook to SharePoint, each time an email is sent from Outlook it can trigger a 'flow' that shares that exact same file on SharePoint. This makes collaboration easier and increases productivity.

Prioritise what you need
Maybe you want to ensure high-priority emails always arrive where they need to go and are seen by the right employees. To do this, you can automate an alert that notifies specific people each time an email is sent by a specific person (or department). This means nothing will ever be missed – even if hundreds of emails are being sent and received by an individual every day.

Choose your plan
Decision-makers have a range of Power Automate plans to choose from, including per-user and per-flow options. Best of all, you can 'try before you buy' and experience the wonder of Power Automate before choosing a monthly subscription.
Robotic Process Automation (RPA) in Power Automate
So, what ensures Power Automate is able to deliver all these services and more? It's all down to what's called robotic process automation (RPA). Essentially, it's end-to-end intelligent automation that is able to automate processes and exchange data with business-critical programs – even legacy systems and on-premises software. And when you realise that RPA software revenue worldwide is expected to reach nearly $2 billion by 2021, you begin to understand the value that businesses place on this type of technology.
There are actually two different types of RPA. Attended RPA is what runs on an employee's device and automates repetitive, time-consuming tasks – letting the team member correct errors as and when necessary. This approach means human intervention is possible to improve the overall automation process.
Unattended RPA doesn't require a user to be logged into their device. Based on specific events that occur, workflows are triggered in the background and then run at any time. In short, it's a way to expedite the automation process for high-volume and highly repetitive tasks – without the need for a human to intervene or even be on their device.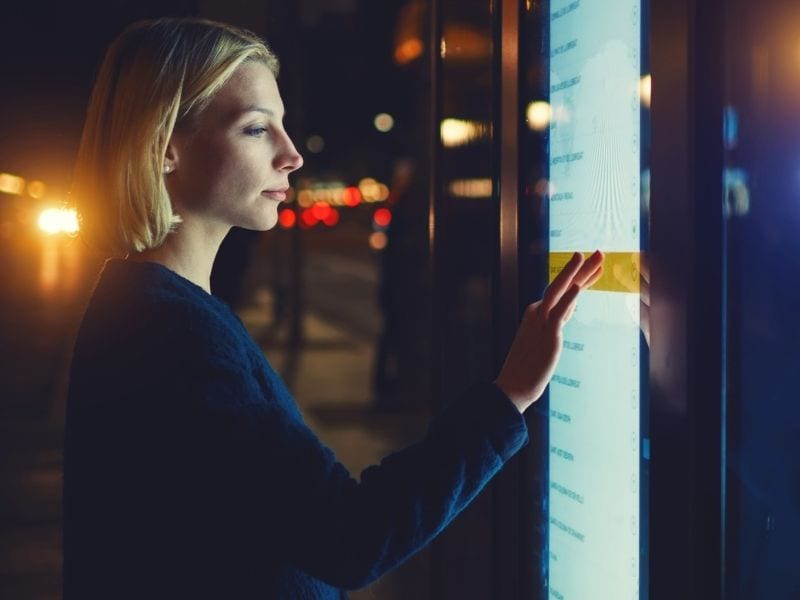 Use Cases for Power Automate Services
Whether you're looking for auto ML Power BI, artificial intelligence solutions to drive down costs, or a productivity booster like Power Automate, sometimes you just need to know that it works. The good news is that Microsoft has collated a series of use cases to show how customers are getting real results from Power Automate. Here are a few:
Avanade: A professional services firm needed to simplify their entire digital experience. With Power Automate, they are now enjoying greater mobility support for easy access, cloud-optimised business processes and a digital workplace that integrates all their essential apps and services.
Louisiana-Pacific Corporation: Outdated and manual paper-based systems were putting a dent in this industry-leading company's profits. But through the strength of Power Automate, they saved more than $1 million in net new pipeline opportunities.
G&J Pepsi: Their IT department needed to deliver more on-the-go services for the wider company, which brought with it both new opportunities and tough challenges. Thanks to Power Automate, they are now automating notifications to specific teams all based on real-time data. The result? More than $500,000 in savings so far.
You can read more Power Automate success stories here.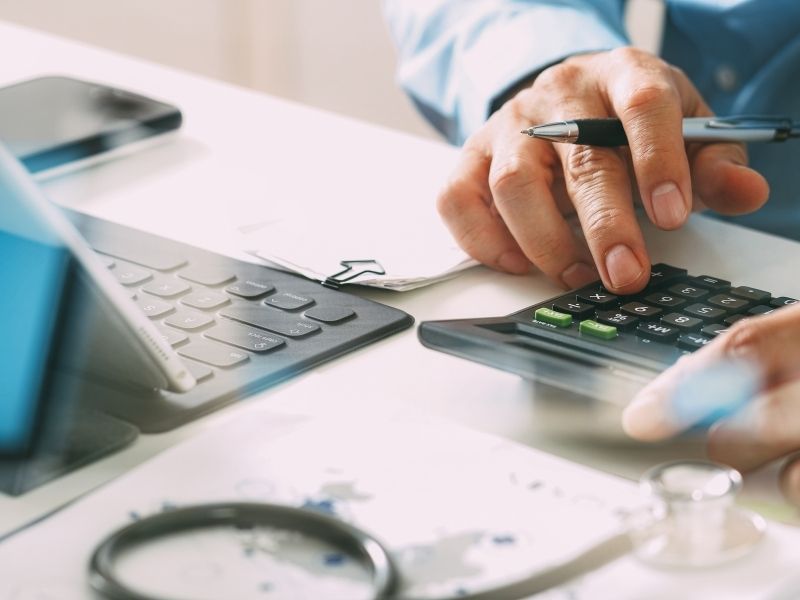 Reduced Development Costs, Better Overall Efficiency
In an increasingly globalised and hyper-connected environment, every business – no matter what industry they're in – needs to embrace digital transformation. This is particularly true given the disruption caused by COVID-19. Power Automate has the capability to drive that business transformation at the same time as reducing costs and increasing employee output.
According to Microsoft's The Total Economic Impact™ of Power Automate study, there are significant benefits for organisations that choose to deploy Power Automate as part of their daily operations. Here are some of the best statistics from the research:
26,660 worker-hours saved every year.
$1.41 million in worker time savings over three years (after applying a 50% productivity capture).
Three-year ROI of 199%.
Reduced time-to-market by up to 33%.
Automation resulted in reduced errors of 27.4%.
Power Automate Templates to Make your Work Life Easy
For many organisations, the most useful part about Power Automate will be the huge selection and variety of their prebuilt templates. This means there's no need for your team to code their own templates in order to automate common business processes – although that's absolutely possible and even encouraged to meet your particular automation needs. For the average user, however, exploring Power Automate templates will be all they need to reduce their time-consuming workload and focus on more important business tasks.
There really is a massive selection of templates to choose from, all categorised into specific flows. These are broken down into the following segments:
Remote work
Approval
Button
Data collection
Visio
Email
Events and calendar
Mobile
Notifications
Productivity
Social media
Sync
For remote workers who require approval from a decision-maker but don't want to waste time calling them or setting up a video chat, they can use a template like 'Request manager approval for a select item', which brings together SharePoint, Microsoft 365, alerts, approvals and mail for a totally streamlined system.
There are also simple templates that boost productivity immediately, such as 'Click a button to email a note' and 'Send form response for approval'. There are even intelligent templates to help you find out if your system has been breached ('Have I been pwned? Flow Notification') or save relevant tweets to a company spreadsheet ('Save tweets to an Excel Online (Business) spreadsheet').
There's a whole world of prebuilt templates out there just waiting to improve your business processes and empower your team to be smarter with their time.
Link all your Data Together for True Automation
Once you dive into the world of Power Automate, you'll be truly astounded by just how many connectors are at your disposal. What were previously expensive and time-consuming jobs are made so easy when you connect multiple apps and automate repetitive tasks. This means you'll gain a competitive advantage by saving time – and money – and giving your team the necessary tools to reduce their manual workload and focus on more creative, customer-facing duties.
This 'single source of truth' is made possible by bringing together the Microsoft Dataverseand the huge library of connectors. It's easy to integrate, completely customisable and allows you to uncover insights where you never thought were possible. Here are just some of the supported connectors for Power Automate:
Azure Container Instance
Adobe Creative Cloud
Amazon RedShift
Asana
Azure Data Lake
Basecamp 3
Bing Search
Blogger
Campfire
Cloud Connect Studio
Cisco WebEx Meetings
Cognito Forms
CRM Bot
Dynamics 365 Customer Insights Connector
Dropbox
Excel Online
Gmail
And there are so many more.
Google Drive
GoToMeeting
Instagram
JIRA
MailChimp
OneDrive
RSS
Salesforce
Skype for Business
Slack
Trello
Twitter
Webex Teams
WordPress
YouTube
Zendesk
5 Different Types of Flows
Once you get started on Power Automate, you'll recognise that a 'flow' is not a one-size-fits-all tool. Instead, flows can be deployed to target five key types of problems in your organisation. Here's what the five flow types are called, as well as how they can be used to solve your use cases, according to Microsoft:

Automated flows
Create an automation that is triggered by an event such as arrival of an email from a specific person, or a mention of your company in social media.

Instant flows
Start an automation with a click of a button. You can automate for repetitive tasks from your Desktop or Mobile devices. For example, instantly send a reminder to the team with a push of a button from your mobile device.

Scheduled flows
Schedule an automation such as daily data upload to SharePoint or a database.

Business process flows
Ensure that everyone in your company follows the same process by defining a set of steps for people to follow.

UI flows
Record clicks and keyboard strokes from your Desktop and Web applications and automate the playback of manual steps on legacy software.
Power BI Automation and Added Security
Security has always been front and centre for Microsoft, and it's no different for Power Automate. Since the platform is designed to be the central hub for hundreds of connectors, it's no wonder they need to deploy robust security measures.
When Microsoft rebranded Flow as Power Automate, they also added a wealth of updates to the full Power suite – this included beefing up automation in Power BI and much greater security. Power BI enjoyed new security strengths in public preview, including the ability to classify and label sensitive data with MIP (Microsoft Information Protection) sensitivity labels. This is exactly the same as what users can already do when protecting Exchange emails and Microsoft 365 files.
For more information on Power Automate's security and governance capabilities, as well as data loss prevention (DLP) policies, you can view the learning module directly from Microsoft here.
3 Examples of Microsoft Power Automate as an Automated Assistant
Still unsure what type of value you can obtain from a cloud-based solution like Power Automate? Here are some examples of its capabilities:
1.
Say you want to get insights into what customers think about your latest product. You could generate surveys in Microsoft Forms and then send them off to the appropriate customers. When a score comes back that is below average – meaning the customer wasn't happy with the product, for whatever reason – you can set up a flow to automatically email the person in charge of customer service. They will then be able to follow up directly with the customer, or even send out an automated apology email with a prebuilt template.
2.
Capture business ideas at their source by having a flow bot within Microsoft Teams activate whenever specific phrases are used. This can be set up to automatically flag a decision-maker or department head to know exactly where high-quality collaboration is occurring.
3.
Using Microsoft Dynamics CRM, you can set up a flow to automatically send an SMS to the sales team whenever a new lead is generated. At the same time, you can have an email sent to the admin team to set up a meeting with the new lead, while also sending all relevant briefing information to the sales team so they have exactly what they need to prep.
Which Industries will get the Greatest Value from Power Automate?
There really are no limitations according to industry when it comes to Power Automate. Every organisation – from a small accounting firm to a large construction company to an advertising agency and everything in between – will be able to use the cloud solution to eliminate costly menial tasks while streamlining their day-to-day operations.
However, to illustrate the point of how valuable Power Automate can be, here are some of the time-consuming tasks that can be automated in a number of competitive sectors:
IT: Take care of minor (e.g. Level 1) support cases, and even automate how frequently asked questions (FAQs) are answered through chatbots.
Retail and hospitality: Everything from inventory tracking to shift management can be streamlined with Power Automate. It can even handle taking online orders.
Medical clinics and hospitals: Reduce the burden on admin staff by automating appointment setting. Department directories and healthcare tasks that don't require human intervention can also be made more efficient. Don't just take our word for it –Diabetes Victoria uses Power Automate to digitise forms, leading to a 70% improvement in turnaround time with form completion and approvals.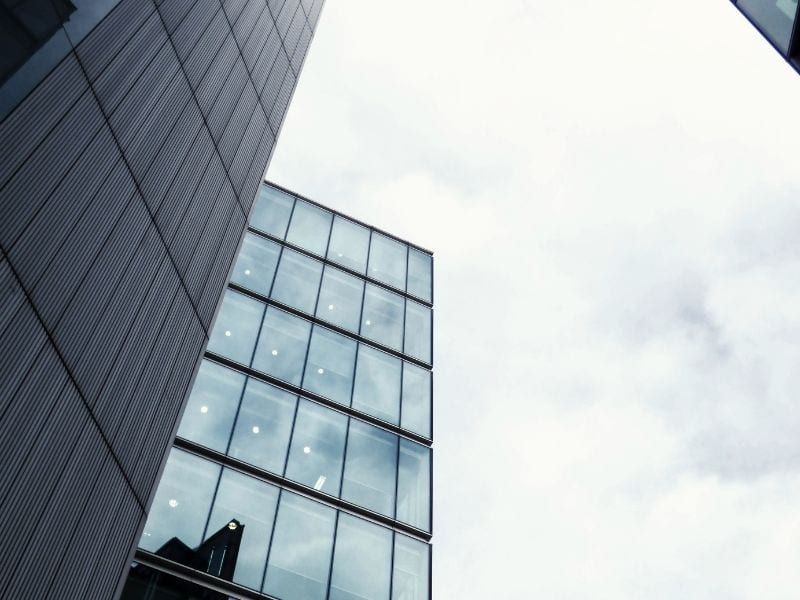 Easy Steps to Start your First Flow in Power Automate
So, now that you have a better understanding of how Power Automate works and how you can use it to empower your teams, what do you need to do to get started? It's actually incredibly easy to create your first flow and start connecting your most business-critical apps and services in the one place.
Here, we'll walk you through the four easy steps to setting up an email reminder flow:
1.
After logging into Power Automate, pick a prebuilt template that best suits your needs. In this instance, we'll go with 'Get daily reminders in Email'. It will connect the Recurrence and Mail apps.
2.
Click 'Try it now' and then 'Continue'. If you aren't already logged into your account, you will need to do this before being able to continue.
3.
Enter your relevant work email address that you want the daily reminders sent to. Then, enter the custom text you want to receive with those reminders (e.g. your message).
4.
Click 'Create flow' and check that the program is running as you expect it to. You can play around with the settings, add more complex tasks to the flow or delete it altogether when you no longer need it. When you're happy with everything, click 'Done'.
Contact us
For more information about increasing productivity while streamlining your operations, contact Antares on +61 2 8275 8811.
You can also contact the Cloud Collective on +61 2 8966 1496 or email us at info@cloudcollective.com.au. We are a proud Microsoft Gold Partner who understands the value of interconnectedness through virtual meeting rooms.