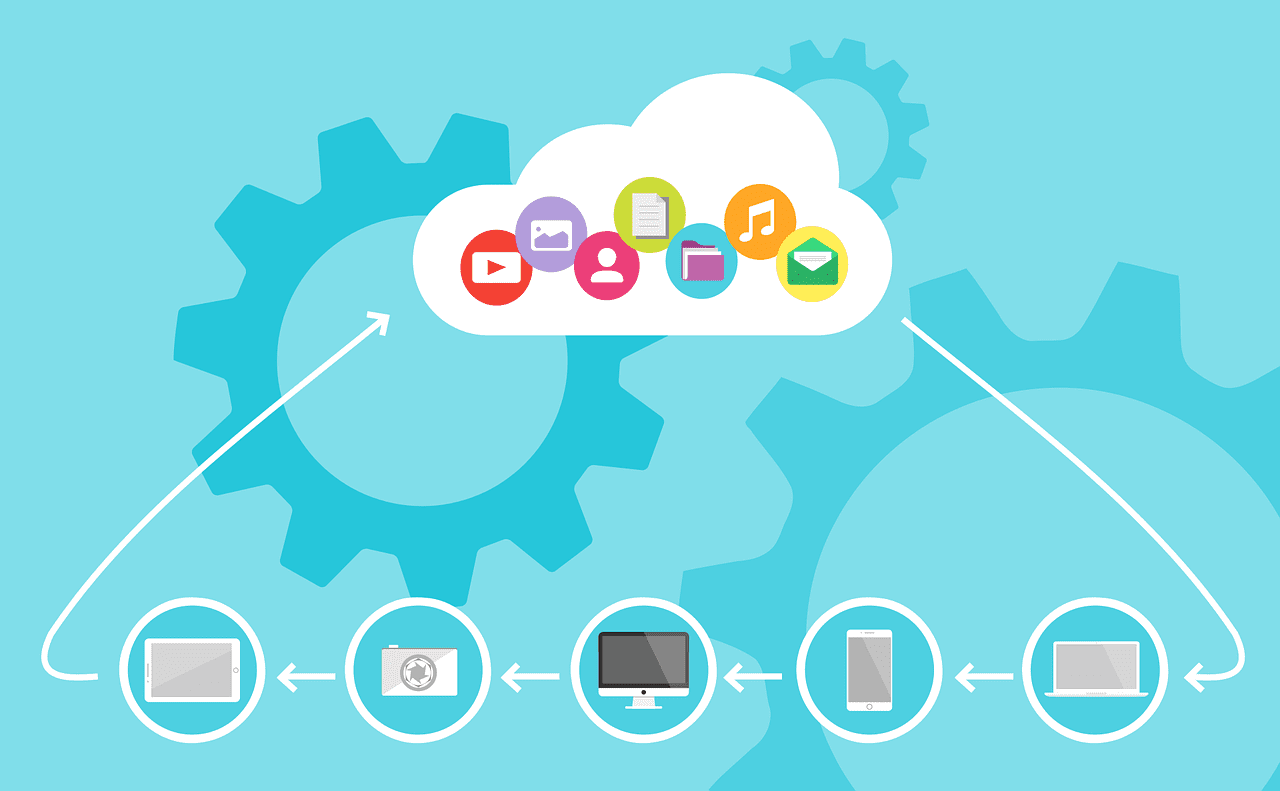 Solutions
A Hybrid Cloud Data Solution is the Perfect Choice

Aaron Cunnington
With 17+ years of Australian and international experience, Aaron is a seasoned digital executive, leader, and strategist. Known for his positive attitude, generosity, and sense of humour.
February 5th, 2018
Businesses have been migrating data and technologies to the cloud for years, and it's not hard to see why. The cloud opens up a virtual world where you can access your data on any device – all you need is an internet connection.
This sounds like a practical, desirable outcome. But some organisations remain hesitant about moving everything off premises for fear of losing control of their data.
What these organisations may not realise, however, is that the hybrid cloud makes this a problem of the past. A hybrid cloud data solution is the perfect compromise for businesses wanting to benefit from the security of traditional on-premise IT, while simultaneously harnessing the convenience and flexibility of cloud technologies.
With a hybrid cloud data solution, organisations are in charge of:
Their data and business applications
How data and applications are managed and used
Where data and applications are located.
Who ever said you can't have your cake and eat it too?
Why implement a hybrid cloud data solution?

First of all, it offers a great balance between keeping valuable data on-premises, while remaining progressive and at the forefront of innovation. What's more, it can help businesses to save money, and let's be honest; we are always looking to save a few dollars.
Ownership costs are lower compared to fully on-premises IT and capital investments are smaller than using a private cloud solution. Furthermore, deployment of applications will be faster facilitating innovative development.
With the hybrid cloud you are able to expand and improve your business by gaining access to functionality that is only available in the cloud. Having access to such functionalities will give you a competitive edge in the market and help your business make smarter, more informed decisions.
How it works

We recommend Microsoft's hybrid cloud since it complies with industry standards and is built on secure, trusted technologies. It enables businesses to gain more value from their existing Microsoft investments while also taking advantage of big data and advanced analytics capabilities, which are only available in the cloud.
Microsoft offers powerful data platforms that deliver intelligence and analytics services. Microsoft's Azure, for example, provides advanced tools that assist your business in performing analytics on-premises and in the cloud.
This enables your company to become proactive rather than reactive in the marketplace by facilitating informed decision making. In doing so, your business can resolve issues before they occur, allowing you the time to identify and capitalise on previously unidentified opportunities.
Business benefits of adopting a hybrid cloud data solution

There are many tangible examples of how the hybrid cloud's adaptable resources are currently supporting business growth and benefiting industries. Thanks to the cloud, financial industry risk management models have been transformed. Banks have been able to use cloud-based analytics along with machine-learning algorithms to create new models. These models have been able to predict future occurrences and create recommendation engines.
The hybrid cloud's ability to predict future events, analyse historical sales and purchasing data and inform decision-making, has also supported business growth in retail industries. As a result, retail businesses have been able to quickly adapt their marketing, selling and ordering techniques in response to retail trends, putting them at an advantage over their competitors.
What next?

The benefits of the cloud are not too good to be true. They are real and cannot be ignored. Understandably, however, some businesses cannot simply move everything to the cloud and they want to remain partially on-premises. The hybrid cloud, therefore, offers the perfect win-win solution.
For more information about the hybrid cloud and its benefits, download our white paper: Unlocking the hybrid cloud data advantage.