Reading Time
5
minutes
Key solutions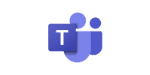 Microsoft Teams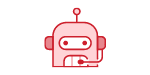 AI Chatbot
500+

Students

99%

Satisfaction rate

20%

Increase in pass rate
Dr David Kellermann, Lecturer at UNSW Sydney
To meet the unique needs of students and lecturers at University of New South Wales, Microsoft invited Antares, a part of the Cloud Collective, to develop a custom world-first AI-infused chatbot built into Microsoft Teams that answers student questions.
Overview
Seeking new ways to improve the learning experience, Antares, Microsoft, and the University of New South Wales partnered to deliver Dr. David Kellermann's engineering course through Microsoft Teams to over 500 students. As a result of the successful adoption of Teams, a new problem was introduced: the large amount of collaboration through the Teams' channels produced a very long list of questions (too many for lecturer and tutors to keep track of).
To solve this, Antares developed Question Bot, or QBot, a fit-for-purpose bot based on Microsoft's Cognitive Services platform that integrates artificial intelligence capabilities into a student's Teams environment.
QBot can 'learn,' interceding and answering complex questions on behalf of tutors. Antares continues to add enhancements to the bot's capabilities, including introducing QR codes onto worksheets so the bot could understand the context of a photo question, and integrating the bot with Stream to provide time-stamped video link answers to students. The solution has attracted unprecedented attention both locally and abroad, and, both within the education sector and beyond.
QBot is now part of aleX, our Adaptive Learning Experience platform for education. Along with Learning Analytics and the Provisioning Engine, the three parts work together as aleX to transform the teaching and learning experience. aleX enables education institutions to better engage their students to achieve greater learning outcomes.
Challenge
The University's School of Mechanical Engineering wanted to trial a new way of engaging with students online, leveraging modern technology to improve collaboration and facilitate faster information sharing.
Tutors in the School of Mechanical Engineering manage classes with up to 500 students. However, lecture halls only physically seat 300 students, so the faculty turned to the Microsoft technology stack to find a way to deliver a richer learning experience.
The first step was to test the viability of a modern system by implementing Microsoft Teams to improve the flow of information.
Microsoft Teams increased collaboration and engagement 10-fold. However, it also meant that:
Questions were coming in faster than they could be answered
Too many students asking questions at the same time
It was difficult to see which questions had been answered
Student questions were not being allocated to specific tutors
Unable to address these challenges using the standard Microsoft Teams platform, Microsoft invited a trusted partner – Antares – to develop a customised version of Teams that would meet the needs of the University.
Solution
Needing to act fast, Antares collaborated with stakeholders to develop a proof of concept. Leveraging the embedded security across the full Microsoft stack, the Antares team was able to launch a pilot program within 8 weeks.
New iterations were tested within small groups, so that feedback could be incorporated, and an improved version released as quickly as possible.
To address the specific challenge of unanswered questions, Antares integrated Microsoft Cognitive Services with Microsoft Teams and developed an AI-enabled Bot. QBot was programmed to send notifications to each lecturer responsible for answering specific questions, to ensure no question went unanswered.
QBot was also set up to "learn" – essentially allowing it to intercede and answer questions on behalf of lecturers. This led to tremendous time savings for lecturers who did not need to answer the same questions repeatedly, and a better user experience for students who could get instant answers to pressing questions.
Contextual data on students also improved the speed and quality of tutor response times. Tutors no longer had to sift through streams of questions and could focus on questions from their direct students.
The solution has scaled to use machine learning to create personalised and optimised study packs for every single student in the engineering class, based on a prediction of what their exam result would be 2 weeks before the final test. This means that the solution has the ability to personalise and tailor learning for every individual. As you can imagine, this also means students are provided a more well-rounded and higher quality education.
Not only can the Teaching and Learning Solution personalise learning, but it has been enhanced to include automated marking for tutors. Tutors save huge amounts of time as the AI can mark student exams. If, for example, a student left a page blank, a human never even has to see that page. We have also developed the capability for the AI to mark complex hand drawn engineering diagrams. Not only that, the AI is able to find errors in assessments that were made by humans.
This allowed closer monitoring of student engagement, participation and performance.
Other improvements and benefits included:
Higher levels of engagement and collaboration through chatting
The bot learns and participates in group conversations
Quick and easy file sharing
Sharing lecturer recordings to students with time-stamped video links of the exact moment where a question is answered. Watch a demo of this here.
Questions and answers filtered by topics
Ability to view trending questions and tailor responses to improve Bot learning
Intuitive dashboards for students to log in and view results or assignment details
Individual and group results for faculty to identify trends in performance
"What we've done is totally unprecedented. Antares was fantastic, and it was a unique project that was a lot of fun. They were very collaborative, and there was lots of brainstorming, with flexibility in terms of building what we knew we wanted. We're very happy with the finished product."

Dr David Kellermann, Lecturer, School of Mechanical Engineering.
Result
Initial results from UNSW Engineering staff and students are overwhelmingly positive. Students were quick to adopt the expanded Microsoft Teams platform, which offers an intuitive and personalised user experience. They are also able to receive increasingly instantaneous responses, providing them with access to the vital information they need to succeed. The simplified flow and structure of information, aligned with student and course formats, provides faculty more time to spend on meaningful work and quality engagement with students, rather than trying to keep up with asked and answered questions. Overall, the unprecedented technology improvements have had a positive impact on culture and opened new doorways to information exchange and learning.
The Outcomes are Truly Staggering:
Students reported a 99% satisfaction score when asked if they were happy with the course
Pass rates increased from 65% to 85%.
Dr. Kellermann was able to identify at-risk students before the final exam and reach out to them personally to prevent course dropouts
As the features of QBot continue to grow as Antares and Dr. Kellermann work together to create a new education experience for students and teachers alike, it has become increasingly clear to us that these benefits should be utilised by every teaching organisation in the world. Speaking directly to Microsoft's mission, the solution empowers both the individual and the organisation to achieve so much more.
"We've had quick adoption from almost all students and so far it's running really smoothly. This team has the highest engagement rate of all classes in the whole school. When we asked for feedback last semester, 100% either said it was helpful or they hadn't used it, so there was no negative feedback." Dr David Kellermann, Lecturer, School of Mechanical Engineering.
What's Next?
The University of New South Wales and Antares (part of the Cloud Collective) are looking to stretch the boundaries of this customised Microsoft Teams implementation even further, by exploring new ways to improve student learning experiences.
With the large student numbers and high levels of engagement, QBot itself will quickly see exponential growth in its depth of knowledge, essentially becoming an expert student in its own right and further enabling the productivity of lecturers.
Overall, the unprecedented technological improvements have had a positive impact on the University's course culture and opened new doorways to information exchange and learning. With such a positive response from a large school within the UNSW Sydney School of Mechanical Engineering, Antares is already working to roll out similar programs across the globe to enhance collaboration and efficiency for all students and lecturers in all leading education institutions.
"This is just the beginning. The technology is there to facilitate and make us more efficient so we can have more quality engagement with students." Dr David Kellermann, Lecturer, School of Mechanical Engineering.