Consolidated Intranet Solution for Property Group
The Client: Public Sector Property & Asset Management
The Challenge

In 2016, following the consolidation of government property services entities, the executive management wanted to move quickly to integrate the consolidated entities and capture the potential synergies the consolidation created. In support of this goal, a key initiative was to retire the legacy intranets (and associated branding) of the subordinate entities and replace them with a single consolidated intranet for all employees under the new brand identity.
Management saw this as a 'time is of the essence' project. The challenge was to:
Design and build a completely new intranet with usability and functionality that every employee would view as an improvement on their previous intranet. The new intranet needed to be a symbol of the benefits of consolidation.
Migrate data from all the legacy intranets, and
Do all this within three months' time frame.
It was critical that this project was a success and seen to be a success. It needed to reinforce the value of the consolidation in the eyes of the employees.
Yet the project was inherently risky given both time constraint and the complexity – all the legacy intranets were different. They were built on different platforms, populated with different content and targeted to different audiences.
The Solution

The first challenge was to reduce project risk and time.
The key to achieving this was Antares' decision to depart from a traditional design and build approach and suggest an approach based on using Antares' proprietary Intranet Solution Accelerator. This accelerator provides clients with a custom brand and custom intranet structure on top of minimum viable product (MVP) functionality out of the box. This can deliver a functioning brand-customised intranet within weeks. Based on this MVP foundation, the project would then be positioned to adopt an Agile approach to add additional functional customisations as needed to match the organisation's requirements.
The second major challenge was to rapidly develop a new Information Architecture (IA) which would cover all the content types in each of the legacy intranets. The team undertook a detailed analysis of the content of each legacy intranet, and a new IA was developed to cover all content types and their associated metadata. A data migration strategy was then developed which took advantage of the fact that the Intranet Solution Accelerator enables data migration to begin early in the project. In this case, to close the different meta-data 'gaps' in each of the legacy data sets, a significant amount of the data migration needed to be done manually (to ensure that the new content was loaded with the required metadata for each content type).
Intranet Solution Accelerator

Antares' Intranet Solution Accelerator provides a baseline set of standard functionality for an intranet in an architecture that enables rapid implementation of the client's unique brand and theme (site structure and house style). It thus provides a working minimum viable product (MVP) quickly and at low cost and zero risk. From this rapid generation of an MVP, The project is positioned to proceed iteratively with a number of agile sprints which build on the MVP and add value aligned additional functionality as required.
The third challenge was to speed up the delivery of any functionality not provided in the MVP. In response, wherever possible, Antares proposed using pre-existing tools from the Antares Intranet Solution Toolbox. For example, the OneSearch tool was used so that staff details held in various forms throughout the legacy intranets were able to be captured into a consolidated directory which, in addition to a powerful search function, provided a functional staff directory plus the ability to dynamically generate organisational & office charts.
OneSearch

OneSearch is a corporate directory that complements your intranet by improving collaboration amongst employees with fast and effective people search and visual tools. OneSearch provides your organisation with fast, accurate and up to date view of your organisation. Enabling search based on skill profile or location, providing a visual representation of corporate structure based on search results, and seamlessly integrates with Outlook.
Key Lessons
Consider using the Intranet Solution Accelerator to create an MVP to reduce both project risk and time to complete
Use pre-existing tools wherever possible
Add custom functionality to the MVP using an Agile methodology to ensure that spend is aligned to value, and new functionality is delivered iteratively and avoids a 'big bang' approach to software releases.
Design the new IA early
Focus on the content migration early – where practical, put effort into defining metadata as you go; consider manual data migration where it is appropriate and take advantage of the ability to leave outdated content behind. Don't assume uniformly high content quality in legacy intranets.
"Antares delivered a new intranet solution, which supported the consolidation of the Property NSW entities and rebranding of the organisation. Not only did Antares provide an intranet designed to engage and motivate staff during a time of significant organisational change, they also delivered within incredibly tight timeframes. It was reassuring to be partnered with a vendor who assisted with navigating project curveballs efficiently, always with a positive solution-oriented focus."

Alexis Mann, Communications Advisor, Property NSW
Technology
Microsoft SharePoint 2016
Microsoft SQL Server 2014
Antares' Intranet Solution Accelerator
Antares' OneSearch Solution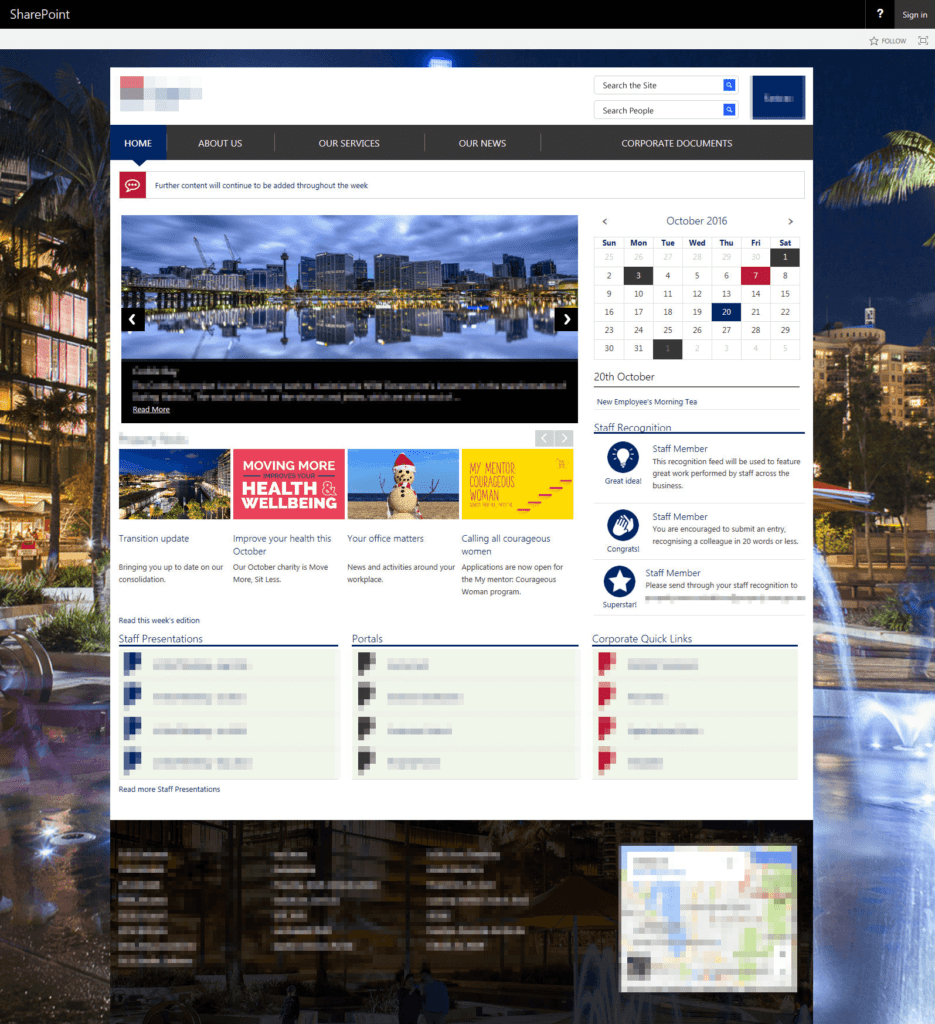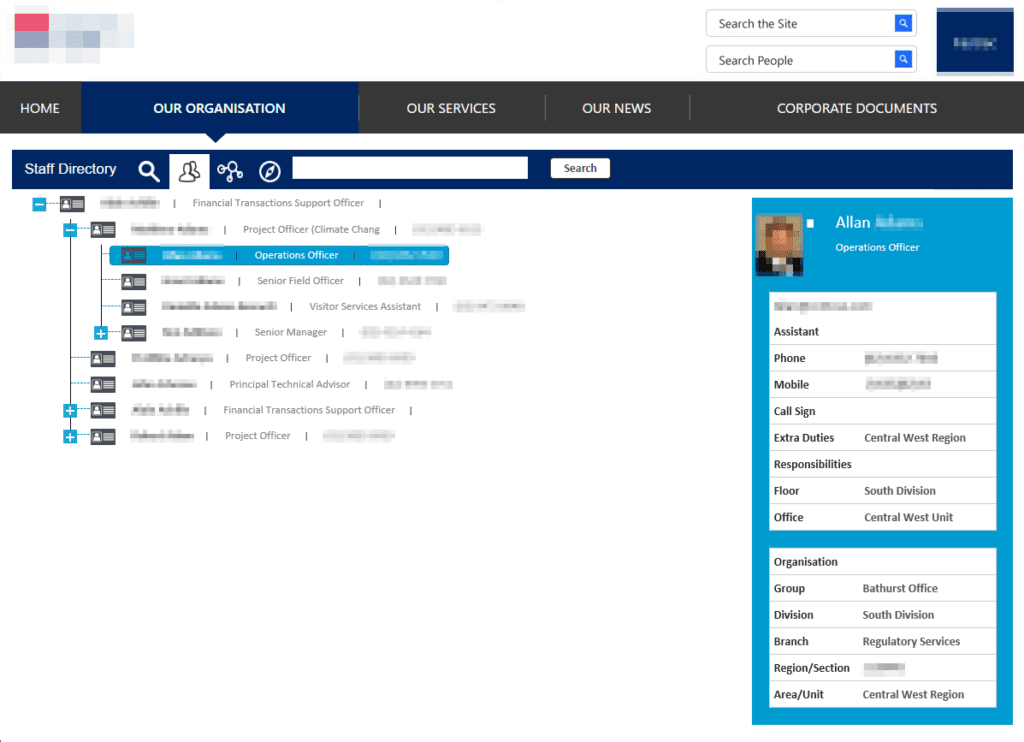 Digitally transform your organisation today!