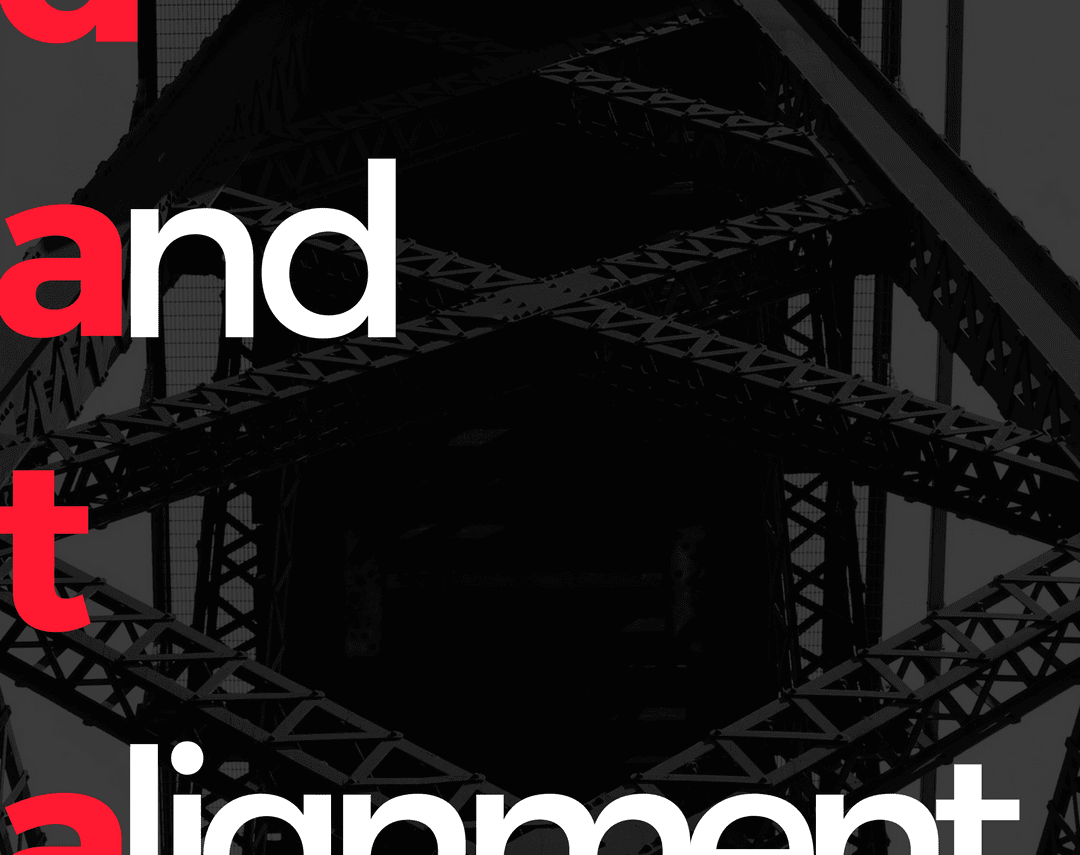 Industry Insights
Leveraging Data for Organisational Alignment

Aaron Cunnington
With 17+ years of Australian and international experience, Aaron is a seasoned digital executive, leader, and strategist. Known for his positive attitude, generosity, and sense of humour.
June 17th, 2016
In this post, we're going to talk about how to leverage data for organisational alignment. One of the things I love about our line of work is both the participation in and the observation of an organisation or team undergoing a significant change. And while we much prefer to focus on positive changes, it's still often interesting and informative observing things that contribute to an unwanted or unhealthy culture.
It's fascinating to see how much of an impact the use of data has on culture, often unintentional, for both good and bad. The information that leaders and managers selectively focus on, creates a culture – intentional or not! It's easy to imagine a sales obsessed manager building culture oriented towards closing deals. Whereas another manager with access to a broader range of information (e.g. Net Promotor Score, customer retention rates, employee satisfaction, etc.) may approach their business more holistically.
Take our business (professional services) for example. If we want to do more work that can be repeated and easily scaled, we would measure the health of our business on utilisation (billable time / available billable time), meaning we want to keep everyone quite busy and churn out project after project. However, if we want to grow the value of our services to clients we may want to look more at something like "fee-per-hour" so teams develop the skill and expertise for higher value projects. In both scenarios what we decide to measure determines behaviour.
If you want to nurture desirable behaviour, try measuring things that align with strategic goals. Often combinations of a few vital metrics like this is a great approach!

Here are a few tips for putting together some great ways of measuring the health of your business and driving alignment:
Put vision first.
The purpose of your organisation and vision of your leadership team is far and above the most important thing to consider here. It builds culture, determines priorities and defines the course of the entire organisation. Everything we measure must support the vision of your leadership and the culture being established.
Establish what success looks like.
This is the fun part for me. Clearly stating what outcomes need to be achieved is where ideas about strategy, plans and how to measure their progress begins.
Define contributing activities.
With clear goals and measurements, team members can take ownership of their areas of influence and push for the achievement of those goals. But often there are external factors well outside of their control that has a huge impact on success. However, by defining the day to day activities that are proven (or at least assumed) to contribute to the big-picture goals, team members are empowered to take ownership of their areas of influence and go home each day knowing they've contributed.
About The Author:
Chris Ross is a consultant in Data Analytics, and he is passionate about helping organisations and teams make data useful; using it to improve their areas of influence, through the setting of purpose-driven data strategy, implementation of goal-oriented reporting & analytics solutions and the creation of user-focused data tools and processes. He has been working with data and reporting for over ten years, has a degree in Accounting from the Washington State University (USA) and has lived in Sydney since 2010. And if he's not helping people with data you might find him somewhere enjoying a slow glass of fine whisky.