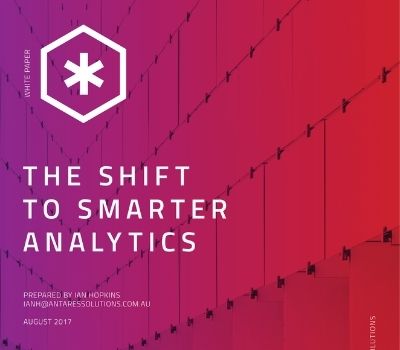 The Shift to Smarter Analytics with Machine Learning
Harnessing machine learning to gain a powerful competitive advantage.
Breakthroughs in machine learning, big data and predictive analytics are revolutionising how organisations forecast trends, identify new markets and drive revenue. For chief technology officers and IT directors, this changing landscape presents fresh opportunities to maximise the value of information stored across the enterprise.
Today, analysing transactional data is no longer enough to stay ahead of the pack. IT departments under pressure to harness both structured and unstructured data to support business decision making,
The problem is that large amounts of unstructured data have traditionally been difficult to analyse. As a result, data sources such as social media streams, text, speech, emotion and facial recognition have been overlooked. Until now.
The rise of machine learning is transforming the way organisations use and analyse unstructured data. Defined as "a technique of data science that helps computers learn from existing data in order to forecast future behaviours, outcomes and trends,"[1] organisations including Uber, AXA and National Australia Bank are leveraging machine learning to build data-driven business models that others seek to follow.
Uber, for example, uses machine learning to:
Determine supply and demand
Calculate surge pricing
Match drivers with users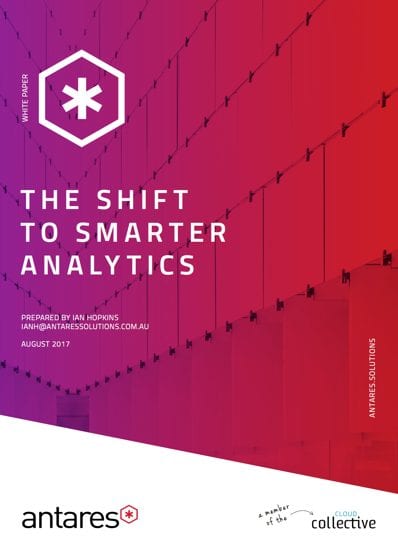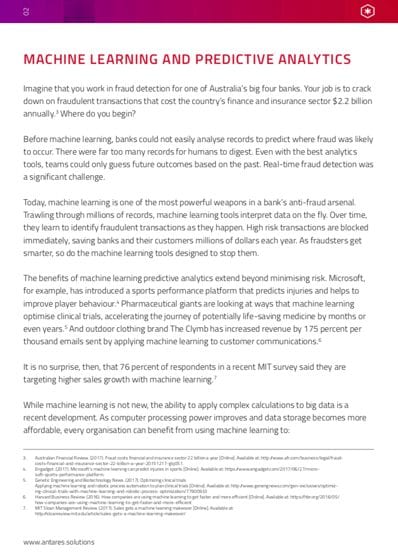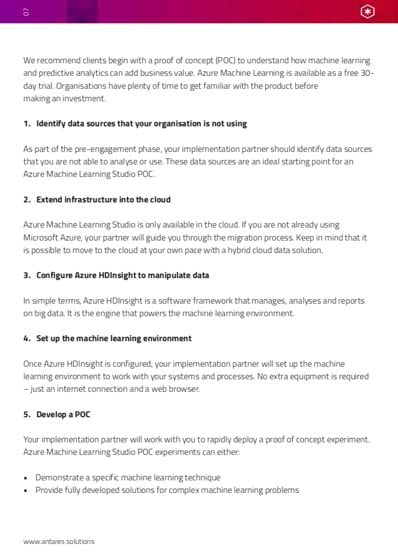 Why should organisations strive to replicate Uber's success? Gartner predicts machines will author 20 percent of all business content by 2018. It also claims that half of the world's fastest growing companies will eventually have fewer employees than smart machines.[2]
These figures suggest that machine learning is not just a tool for shifting to smarter analytics. When it comes to maintaining a competitive advantage, machine learning is essential.
This white paper will:
Outline the benefits of embracing machine learning
Identify and address common barriers to adoption
Provide practical advice for getting started with machine learning
Did You Know?
Our team of highly skilled consultants specialise in delivering SharePoint solutions both in on-premise and Cloud environments as well as providing solutions around BI & Data Analytics, Custom Application, Mobility, Migration and Managed Services