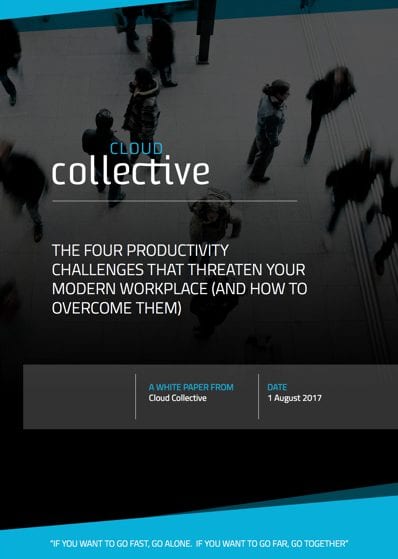 4 Productivity Challenges Threatening the Modern Workplace
It's a fact: Australian businesses are increasingly reliant on internet-enabled technologies. Gartner research shows that cloud adoption in Asia Pacific has reached 67 percent,1 which is proof that online communication, collaboration and commerce capabilities are no longer a premium. Instead, they are linchpins of efficient and effective service delivery – and essential tools for meeting customer expectations. In this context, modern and cost-effective IT solutions are non-negotiable for businesses to remain competitive.
Cloud technologies have revolutionised modern IT management by introducing unprecedented scalability, flexibility and simplicity. In doing so, it has created new opportunities for businesses to cut costs, streamline overheads and drive productivity.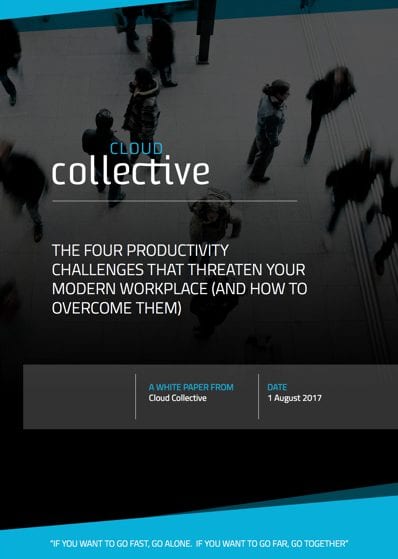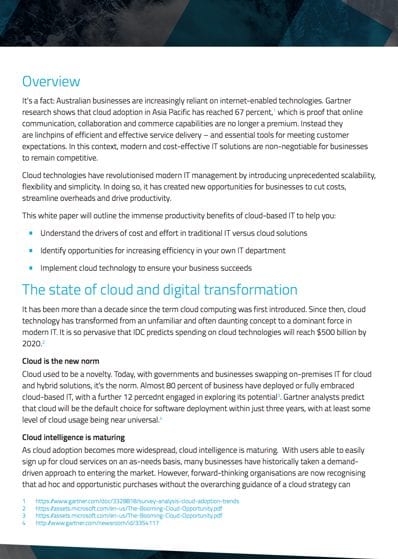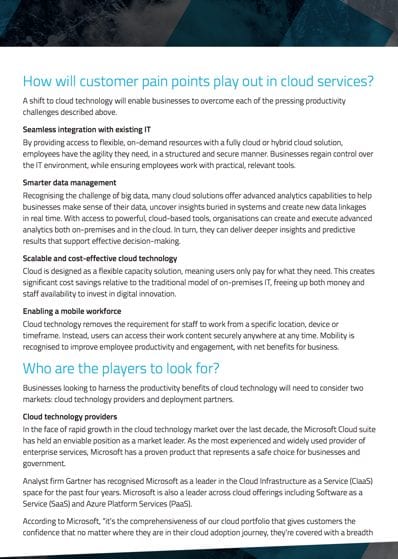 This white paper will outline the immense productivity benefits of cloud-based IT to help you:
Understand the drivers of cost and effort in traditional IT versus cloud solutions
Identify opportunities for increasing efficiency in your own IT department
Implement cloud technology to ensure your business succeeds
Did You Know?
Our team of highly skilled consultants specialise in delivering SharePoint solutions both in on-premise and Cloud environments as well as providing solutions around BI & Data Analytics, Custom Application, Mobility, Migration and Managed Services