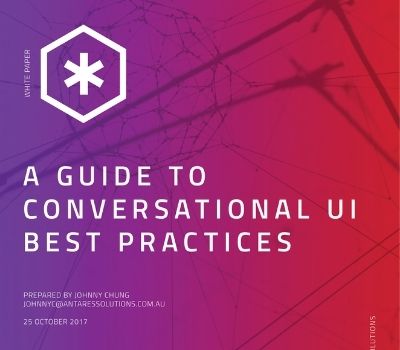 A Guide to Conversational UI Best Practices
The era of artificial intelligence well and truly upon us, and it's opening new doors for businesses of all sizes. Technological advances in the quality and availability of artificial intelligence mean that conversational bots – computer programs that engage in meaningful conversations with users – are a now a viable mainstream solution for streamlining business processes and customer service.
However, it's no longer enough for programmers to build bots that meet technical specs and security requirements. Today, there's a premium on getting conversational user interface (UI) right. In other words, bots need to be capable of engaging in sufficiently meaningful, responsive and realistic conversation to capture the hearts and minds of their audiences.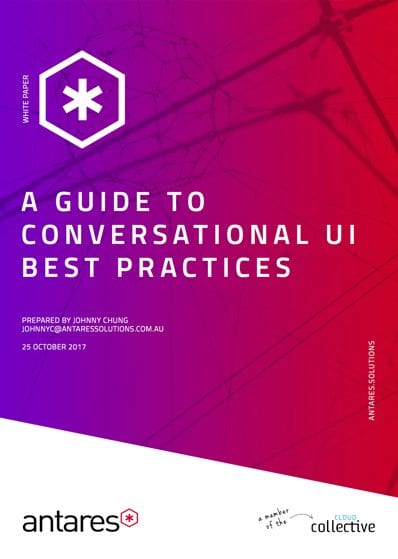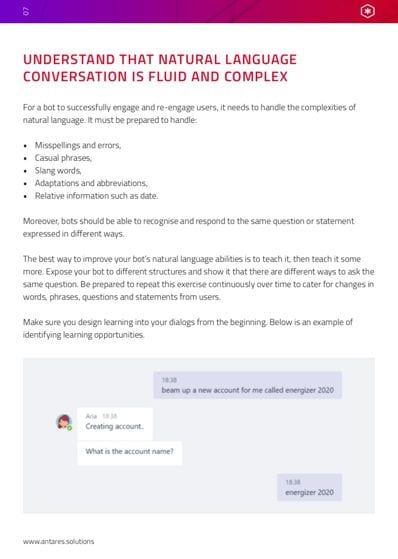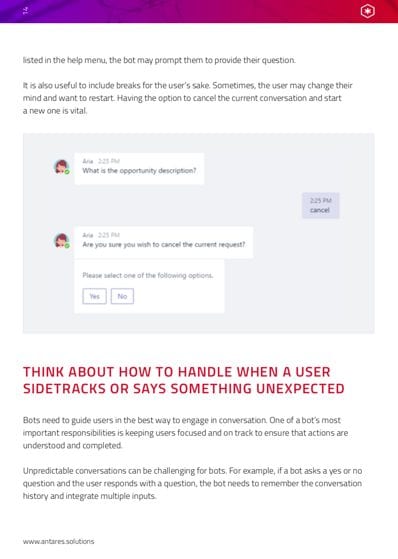 It's high time we said goodbye to clunky, awkward and unnatural bots. Read on for our best practice guide to designing conversational UI.
This white paper by Johnny Chung will provide guidance with best practices on creating conversational User Interfaces.
We hope you enjoy reading it and feel free to contact Johnny Chung or the Antares team if you want to know more!
Did You Know?
Our team of highly skilled consultants specialise in delivering SharePoint solutions both in on-premise and Cloud environments as well as providing solutions around BI & Data Analytics, Custom Application, Mobility, Migration and Managed Services