Power Apps
Traditionally, the development of mobile and web applications has been an expensive and time consuming process. Skilled developers with technical knowledge were tasked with the length procedure to create a fully functional app that could resolve an organisation's challenges. Well, what if you could now create an app without the need for prior technical expertise or coding knowledge? Microsoft's Power Apps offerings allows organisations and individuals to do just that!
Power Apps allows users to create unique applications that run on a variety of different operating systems such as Windows, Android, iOS and more. Historically, the enablement of apps to run on different operating systems involved substantial work on the developers part as they had to individually code for each system. Power Apps brings this all together by minimising the amount of development work and cost required to produce an app that runs across different platforms. It's the powerful tool that allows you to create custom apps without the expense of custom development.
Speak to a Power Apps consultant today
What is Power Apps?
Power Apps is a tool part of the Power Platform suite along with Power BI, Power Automate, and Power Virtual Agents. At its core, it embodies a range of apps, services, and connectors to enable users to build a custom app catered towards their organisational needs without the need of writing a single line of code. Traditionally, mobile app development was complicated and reserved only for developers with thorough coding knowledge, however Power Apps has made it easy for virtually anyone to create an app with no tech knowledge whatsoever. With a simple drag and drop interface, Power Apps enables organisations to rapidly build unique apps that can run on any browser, desktop or mobile device.
What differentiates Power Apps from other bot building tools is its capability to be used by both technical and non-technical individuals. Employees with a tech background can extend the features of the apps with their coding magic and apply complex functionalities for a further customised development. The extensible platform provides developers with the necessary tools to engage with various sources of data, integrate with other applications and build custom connectors for a comprehensive app building experience.
Power Apps Features

Since its release, Microsoft has consistently been adding exciting new features to Power Apps for deeper integration with other technologies and an improved user experience. Here are just some of the key features that makes Power Apps awesome:
200+ connectors to integrate various sources of data and systems across the Office 365 suite
Simple to use drag and drop interface
Build and share apps with anyone within the same organisation
Preconfigured templates to jumpstart the creation of a polished app
Build low code, interactive websites with Portals to share with individuals outside of your organisation
Securely store and retrieve your app data with Common Data Service (CDS)
Easily connect to both on-premises and cloud stored data
Calculate values and control how your app responds with formulas such as "SortByColumns" and "UpdateIf"
Go offline and build support without the need of an internet connection
Automatically test your app before release with full support in Power Apps Test Studios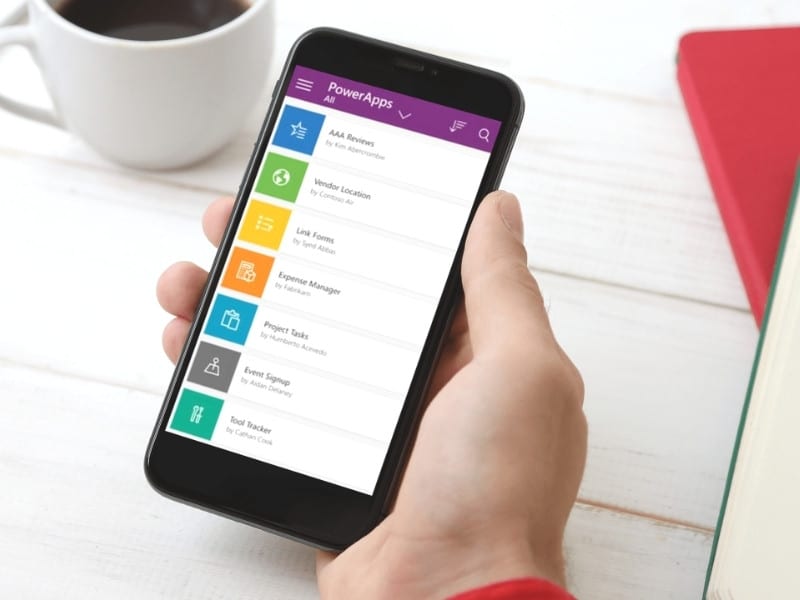 Canvas vs Model Driven

Canvas
Within Power Apps, you have the ability to build two different types of apps depending on your purpose and use case. Canvas apps are the most common type of apps within the platform and as the name suggests, involves users building an app by dragging and dropping components onto a blank canvas. Rather than having to implement complex code or leverage the help of programming tools, users can tweak and format each component until they're satisfied in a comfortable environment. From there, users simply choose to connect with one or more data sources with the help of formulas or integrate with one of the 200+ unique sources within the Office 365 space.
Canvas apps provide a high degree of creativity and customisability, whereby no two apps created will ever be the same. The end result – a highly individualised and unique app tailored towards your organisation's needs.

Model Driven
Model driven applications are based on data models and are perfect for designs requiring business logic. With model driven apps, you are provided with a set of out of the box components that enables you to build apps ranging from simple to fairly complex. The design and layout of the app is largely dependent on the components that you add to it, whereby data provides the underlying structure.
Due to its data driven focus, model driven apps are less flexible than its canvas counterpart, where users are more restricted in terms of creativity and customisability. Many of the interface's elements are pre-chosen based on the selected data, limiting any further ability to modify the aesthetics and display. As such, the final result may not be as intuitive and visually appealing to the end user as opposed to canvas apps. The upside of model driven apps is their ability to allow developers to customise the app's functionalities beyond out of the box features, for a app that better meets business requirements.
Why do you need Power Apps?
Developing apps are time-consuming and expensive, and Power Apps' beauty lies in its ability to mitigate these issues. Here are a couple of reasons why your organisation should leverage the potentials of Power Apps to drive organisational success:
Low cost
Apps are one of the most expensive products that organisations can invest in. An app with fairly basic features can cost organisations upwards of $10,000 and that's on the lower end of the scale. Their ability to integrate with other apps, backend requirements, and complexity of features can all influence the end cost of developing the app. With Power Apps, your app development costs are substantially reduced with organisations able to create a unique app for as little as $10 per month.
Integrations with Office 365
Data is the future and with Microsoft Power Apps, all of your organisational data can be integrated across the Office 365 suite. You can seamlessly exchange your data from Google Docs, Excel, Sharepoint, or any other Dynamics 365 app and apply it to your app to maximiseproductivity and organisational efficiency.
Easy to use
Just like any of the other Power Platform offerings, Power Apps is incredibly easy to use without any technical knowledge. With pre-configured templates at your disposal, you can rapidly kickstart your app development in no time. App development is no longer a daunting task exclusive to programmers with Power App's intuitive drag and drop function. The straightforward creation process enables users to build a custom app that serves organisational needs very easily – whether it's deployed on mobile, browser or desktop.
Fast to create
One of the best features of Power Apps is its fast ability to develop a useful application. App development is a fairly time-consuming task that involves a considerable amount of time inupfront research, finding qualified developers, and testing the final performance and functionality. Power Apps substantially cuts down the amount of time required to create an app from scratch by eliminating various time-consuming components so that a useful application can be created in a matter of days rather than months.
Access to mobile features
In a world where mobile use trumps over any other type of device, Power Apps enables organisations to leverage the extensive capabilities exclusive to mobile devices. GPS location services, cameras and even hands-free functions can be applied to the development of a new app on Power Apps. With endless possibilities, organisations are empowered to incorporate a range of exciting features to enhance their app's capabilities and improve their overall operations – anything is possible with Power Apps.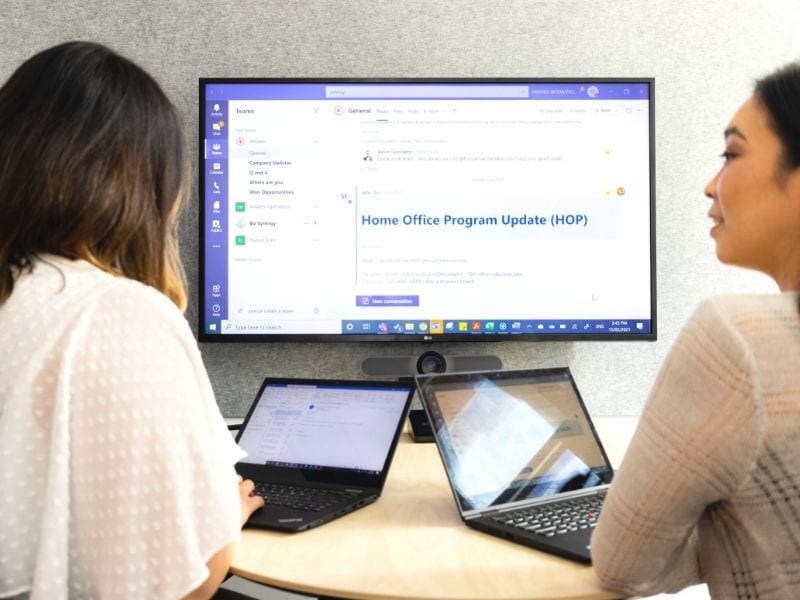 Now that there is an app for almost everything, wouldn't it make sense that apps can also help streamline operations for organisations? Whilst previously seen as a tool that was nothing more than a basic building block for creating very simple applications, Power Apps can now successfully address many of the challenges and tasks that organisations face.
Approving expenses
Expense approvals sound like a fairly straightforward process – you submit and your manager approves – however it's much more complicated than just that. With Power Apps, you can enjoy a seamless expense approval process whereby submissions and approvals are integrated with the HR system. This means that when an employee submits a claim with valid proof, the manager will receive a notification alerting them of the request, reminding them to review, add comments and approve or disapprove it. When integrated with your organisation's existing account system, employees can save a substantial amount of time from entering their information manually with many fields already pre-filled.
Employee onboarding
Starting a new job is exciting, you're stepping into a realm of new opportunities and fresh tasks. However, the onboarding stage can either make or break your employee's first impressions of your organisation. Power App's ability to integrate with other Office 365 tools such as Outlook and calendars means that an employee onboarding app that consolidates important documents such as company policies, behavioural conduct, and welcome information into one platform can easily be created. This not only allows your newcomers to enjoy an easy, stress-free onboarding experience but also simplifies the responsibilities of your HR personnel.
Lodging service requests
Nobody likes service requests, whether it's submitting one or resolving one. They're time-consuming, tedious and endless. Power Apps can simplify and transform your IT support staff's daily lives by streamlining the ticketing process so that customers can get their requests answered on the go. Lodged customer requests can be accessed from a singular system and processed from multiple devices in a fast and reliable manner for fast turnaround time.
Microsoft Power Apps Components
Power Apps components are reusable elements that make app building easy for both users and developers. They are particularly useful in building more comprehensive apps where there are similar controls as changes in a component are reflected across each instance of it within the app. Professional developers are able to leverage the component framework to create custom code components that can enhance and richen the user experience. Here are the default components that come with the Power Apps tool:
1. Screens
Screens are the pages within your apps. You must have a minimum of at least 1 screen but can add additional ones as you see please.
2. Controls
Controls are the elements that enable you to interact and input your data. There are various options that you can choose from with the most common ones being dropdown menus, text fields, and radio buttons.
3. Data sources
Data sources as the name suggests are where your Power App pulls information from and are the middleman between your data and the platform. Depending on the purpose of your app, your data source can be anything from the cloud database to a SharePoint list to an Excel file.
4. Gallery
The gallery is where you obtain an overview of all of your screens and records. It is a visual presentation of your data where you can view, edit and navigate as needed.
5. Properties
Properties are where you can customise your controls. This is where you can change the font size, text colour, boldness, text alignment and much more.
6. Functions
Functions are similar to functions within Excel where the syntax can alter the properties of your controls.
7. Cards
Cards are an element of a screen that displays a record from a connected data source. Your Power App card will have fields that are related to the respective information repository.
Why Antares
Interested in the potentials of Power Apps? Antares can help your organisation to get the most out of the platform. We are experienced in the deployment of Power Apps solutions and our certified team have the technical expertise to work closely with you for a successful implementation. For more information, contact Antares on +61 2 8275 8811.