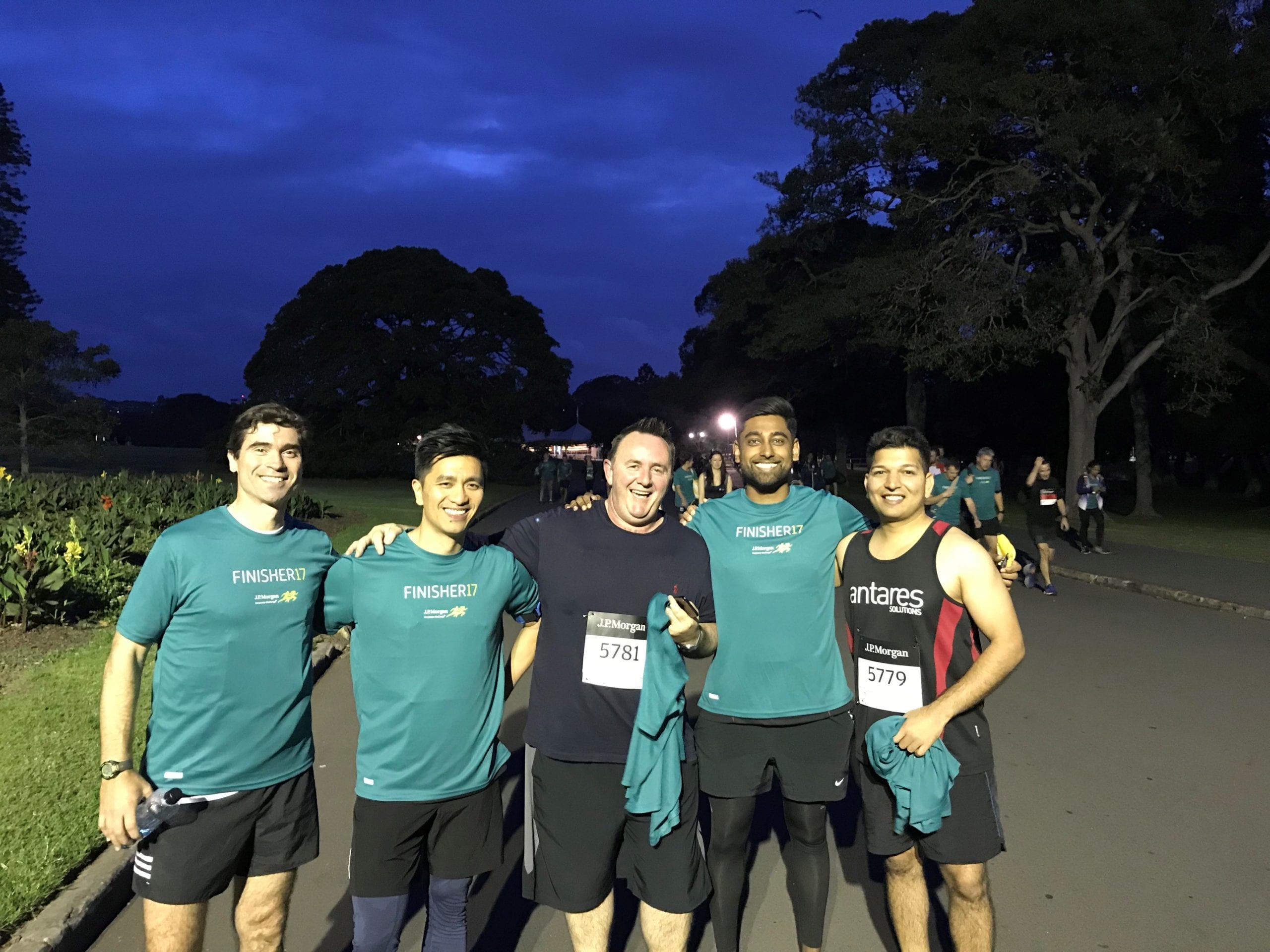 News
Support a Cause - J.P. Morgan Corporate Challenge®

Aaron Cunnington
With 17+ years of Australian and international experience, Aaron is a seasoned digital executive, leader, and strategist. Known for his positive attitude, generosity, and sense of humour.
November 3rd, 2017
Once again, Centennial Park came alive on 1 November with the J.P. Morgan Corporate Challenge. No rain this year and a great turnout with hundreds of companies and 7000+ runners participated in the 5.6km event, raising money for the Indigenous Marathon Foundation.
Simon Cheadle, Phi Le, Aaron Cunnington, Jason Wijesekera, and Sourabh Chauhan represented Antares, who are proud to be once again associated with such a high calibre community event.