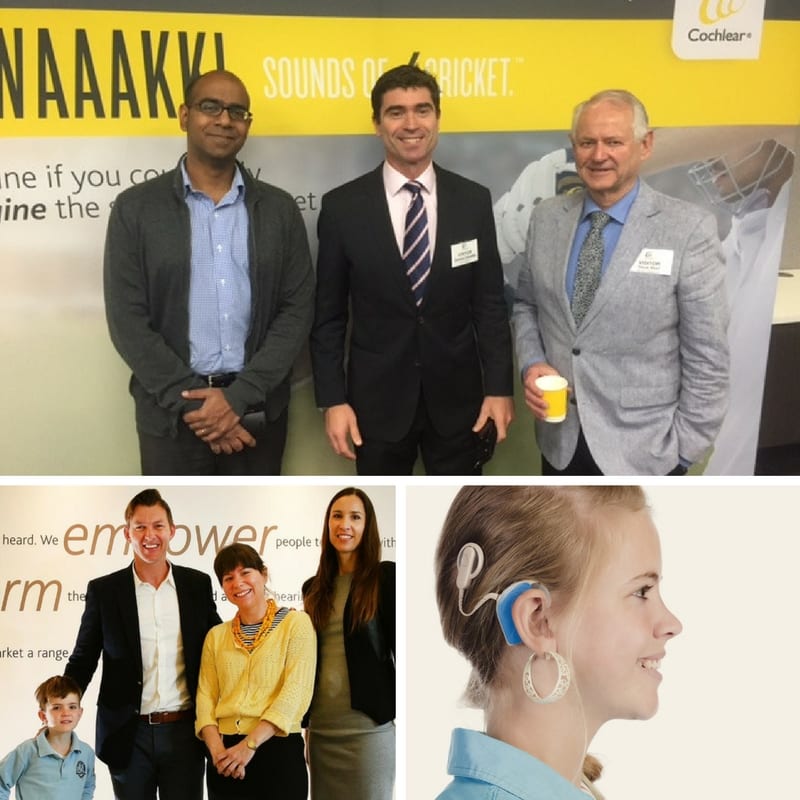 News
Hearing Awareness Week Launch, Cochlear HQ

Aaron Cunnington
With 17+ years of Australian and international experience, Aaron is a seasoned digital executive, leader, and strategist. Known for his positive attitude, generosity, and sense of humour.
August 22nd, 2016
Support a cause: Hearing Awareness Week 2016
Simon Cheadle (CEO) and Tim Kean (Marketing Director) attended Cochlear's global headquarters at Macquarie University on Monday, 22nd August 2016 for the launch of Hearing Awareness Week.
More than 100 Cochlear implant recipients joined cricketing legend Brett lee, Cochlear's Global Hearing Ambassador, for a special breakfast to celebrate the start of Hearing Awareness Week. The event also recognised the contribution of valued Cochlear implant research volunteers.
Pictured: David Thambiratnam, Head of Software, Cochlear. Simon Cheadle, Antares and Steve Rust, Director, Royal Institute for Deaf and Blind Children (RIDBC). 5-year-old Cochlear recipient Elias Robertson, Brett Lee, Cochlear's Kate Obermayer and founder of Hear For You, Olivia Andersen.