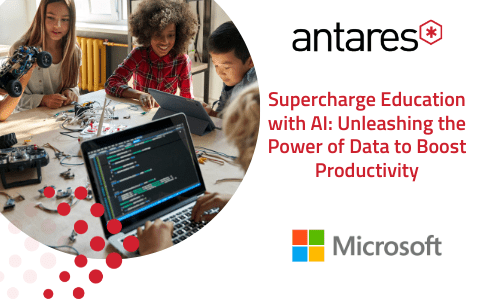 Supercharge Education with AI: Unleashing the Power of Data to Boost Productivity
Discover how AI and data can transform the education landscape and drive unprecedented levels of productivity. Our team of experts will dive into the incredible potential of AI in education and explore how data can revolutionise the way schools operate.
During this webinar we will explore how AI and data can revolutionise the education landscape, driving productivity and enhancing student success. Here's what you can expect: The latest in Data and AI trend in the K-12 sector; presented by MicrosoftEnhancing student engagement and driving success through dataTransforming education through data analyticsOpenAI and its potential benefits for educational enterprisesReal-life examples and use cases of Azure OpenAI
Join our team of experts and industry thought leaders as we dive deep into the world of AI and data in education. Gain valuable insights, practical strategies, and actionable ideas to supercharge your institution's productivity and student engagement.
Watch now