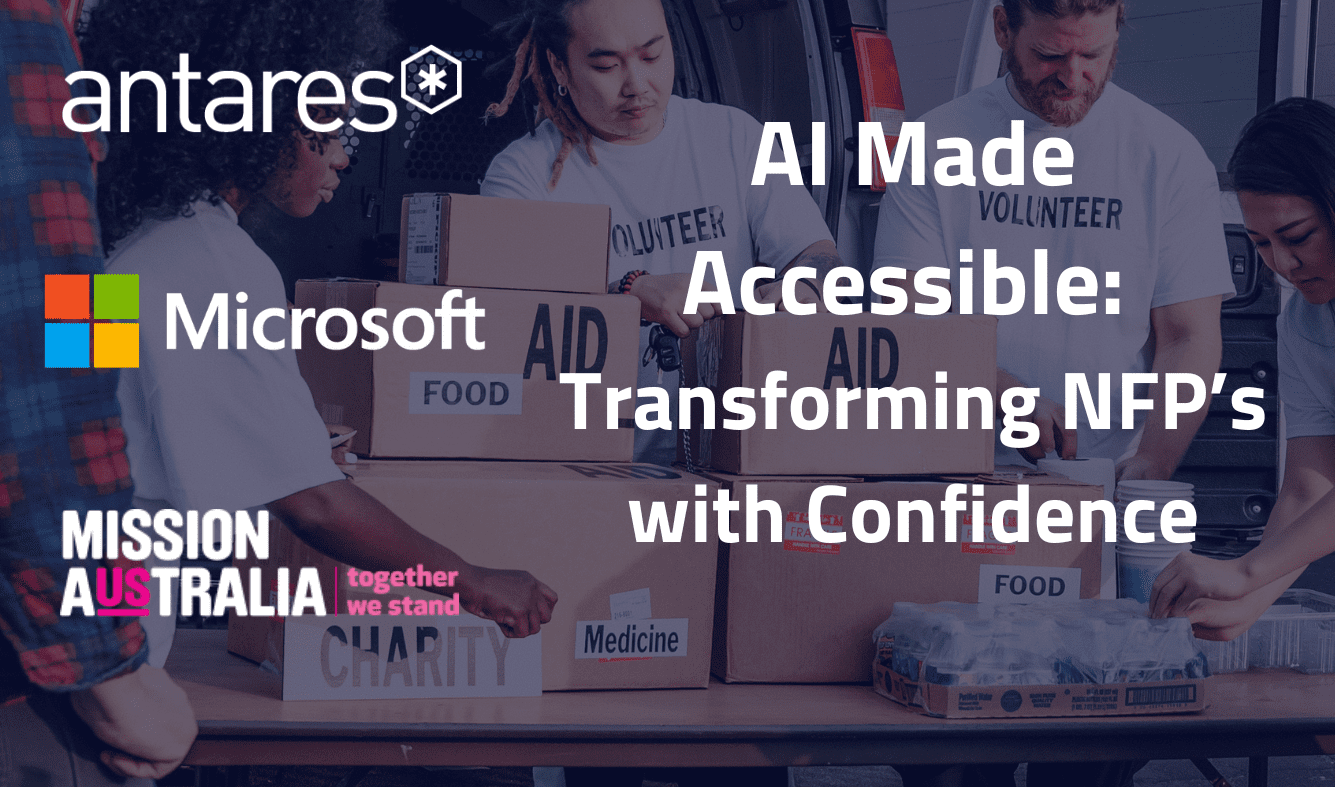 AI Made Accessible: Transforming NFP's with Confidence
Join us as we journey through the world of Artificial Intelligence (AI) tailored specifically for Not-For-Profit (NFP) organisations. During this webinar, we'll empower you with insights, strategies, and inspiration to harness the incredible potential of AI.
Demystifying AI: Gain a foundational understanding of AI, exploring its core principles, types (e.g., generative AI, OpenAI), and its significance in today's NFP landscape.
AI's Impact on NFP Operations: Explore how AI enhances NFP functions, from optimising volunteer management and marketing strategies to streamlining staffing and donor engagement.
Guest Speaker: Mission Australia: Gain valuable insights from our guest speaker from Mission Australia as they share their experiences in utilising AI across various NFP functions. Learn from their journey and successes in embracing AI's potential.
Prepare to discover how AI can become a valuable tool in your NFP toolkit, enhancing your impact.