Self-Service and Data-First: Blackmores' Transformation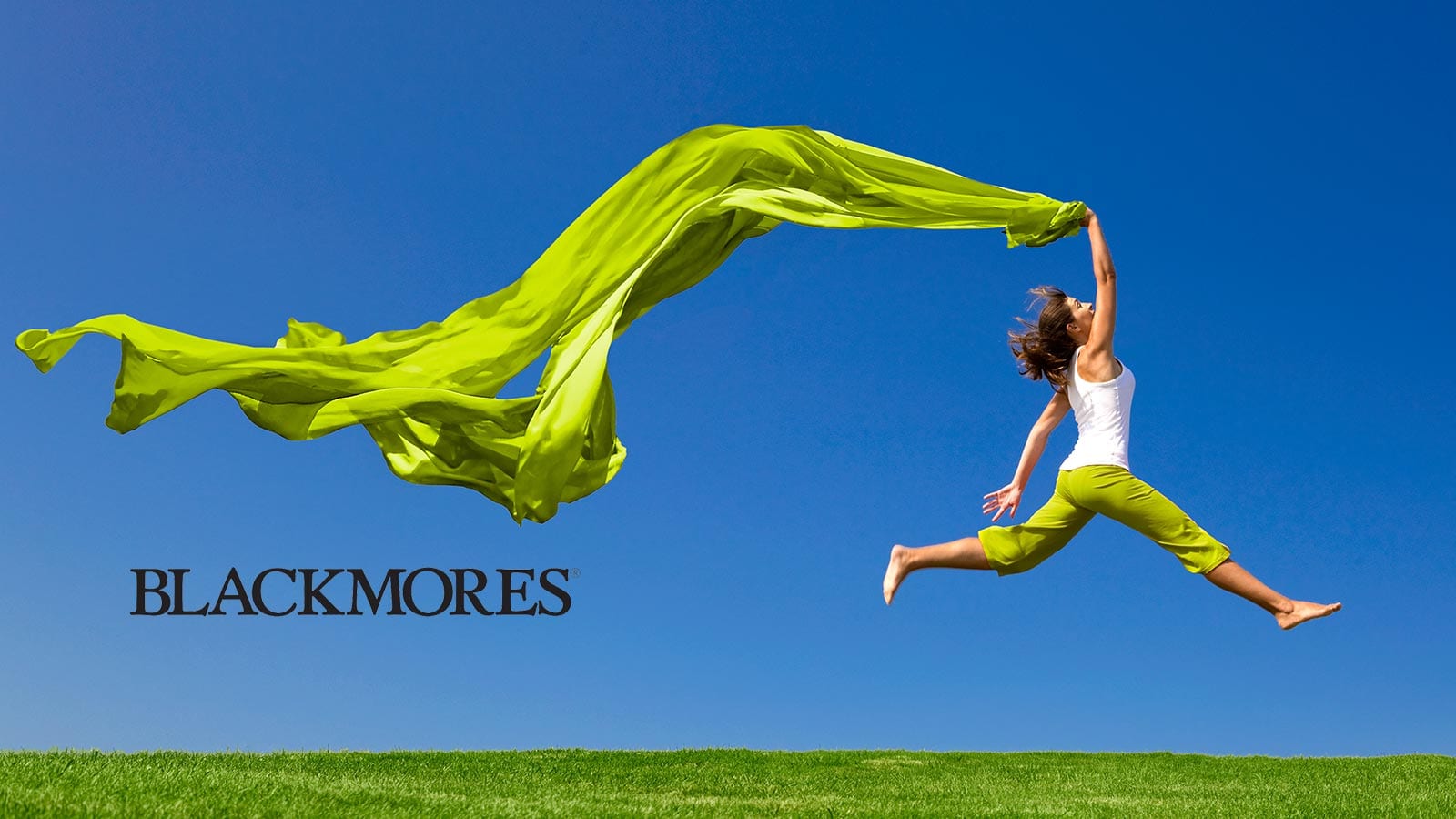 Blackmores was beginning its investment in an enterprise wide data platform to be used across the group. With self-service at the heart of its data strategy and a close partnership with Microsoft, it turned to the Cloud Collective, a solution provider with a proven, framework-driven approach.
Challenges
Accessing data and generating reports was complex and time-consuming
No consistency in the way data was ingested, modelled, and reported
How to expand the proof of concept data platform for Australia to be an enterprise-grade solution across the group
Solution
Microsoft Azure and Power BI
Benefits
Faster and easier self-service report generation
Data insights readily available across the business
Improved ability to make data-driven decisions
Background
Blackmores is an Australian company that makes vitamin, mineral and nutritional supplements. The ASX-listed company operates in 17 markets across the Asia Pacific, with an annual revenue of $610 million.
The Challenge

Blackmores has championed innovative natural health solutions and services to improve people's lives since its inception. To stay at the front of the pack, the company is always looking for new ways to sustain and enhance its competitive edge.
With data and analytics transforming the competitive landscape across the health, retail and consumer sectors, Blackmores recognised the need to strengthen its capabilities in this space. By becoming a truly data-driven business, Blackmores would benefit from improved decision-making, simplified reporting and real-time performance insights.
Blackmores established a dedicated team to enhance its existing data and analytics capabilities. After developing a proof of concept (POC) for a new data platform using Power BI and SQL, the team sought a partner to extend the POC into a scalable, enterprise-grade solution. At the same time, it sought to ensure that an appropriate central data platform and data governance framework were in place.
Blackmores engaged the Cloud Collective to make its vision for enhanced data and analytics a reality. It selected the Cloud Collective for its deep experience in data and analytics, as well as for its established data and analytics framework that had been successfully applied at organisations including Kennards, GWA Group Limited and Brookfields.
"From a technical perspective, we wanted a framework that would allow for collecting and storing any kind of data. We wanted to take advantage of automation to accelerate the development of data pipelines and we needed a solution that would easily scale. Cloud Collective's framework makes this all possible." 

Matt Marks, Blackmores data architect
The Solution
Cloud Collective worked with business and technical representatives from Blackmores to understand the essential requirements for a new data and analytics capability. By the client and Cloud Collective working together in partnership, it was identified that Blackmores needed a scalable solution with built-in ELT automation that provided traceability of how data moves across the organisation. The technical solution also needed to be supported by a robust framework for collecting and storing data.
Following the same Agile approach as Blackmores' data and analytics team, Cloud Collective continued to work with that team to implement the framework and build a solution that harnessed Power BI and Azure, including Logic Apps, Data Factory and Azure Functions. In parallel, Cloud Collective standardised and simplified Blackmores' data pipelines, including names and procedures, to speed up data tasks.
"Azure is evolving so quickly, especially when it comes to services like Logic Apps, Data Factory and Azure Functions. We wanted to work with a partner that was at the cutting edge of these technologies and leverage their skills." 

Matt Marks, Blackmores data architect
To ensure Blackmores could rapidly realise value from the new data and analytics capability, use cases that would provide the greatest business value were prioritised. The first cabs off the rank were simplified and faster reporting processes for Blackmores' HR and education departments followed by Supply Chain and sales across the Asian markets.
The Result
Cloud Collective successfully delivered strong technical foundations, backed by a robust data governance framework, to boost Blackmores' data and analytics capabilities. Power BI is easy for staff to use and is enabling the company to enhance data-driven decision-making and operations.
"We've backed the right horse in terms of the Microsoft stack and opting for Power BI as our data and analytics tool, as well as in choosing to work with the Cloud Collective. There's obviously a lot of work involved in becoming a data-driven culture, and we feel confident that our framework is future-proof."

Matt Marks, Blackmores data architect
Blackmores has experienced tangible business benefits from its new data and analytics capabilities. These include:
Faster and easier report generation
A single source of truth for company and performance data
Complex data assets managed and governed in line with best practice
Existing data assets cleaned up and simplified, including with standardised naming conventions.
"It could take people many days of manually wrestling with Excel to create reports whereas now it's all automated in Power BI, and they can slice and dice data however they want and deliver great insights. We're saving time, we're more efficient, and we've achieved our objective of getting enterprise-grade reporting and analytics to the business."

Matt Marks, Blackmores data architect
"The Blackmores Education team were pulling raw data from manual extracts through multiple sources just to obtain a basic metric, which wasn't real-time. With our LMS data now integrated into the group data platform, we are saving time and resources. We are more efficient by putting our energy into data driven insights to action. We can leverage better conversations across this business with a story behind our customer, as well as integrate with other key data sets to put the commercial value lens on our education."

Melissa Lokan, Blackmores LMS Product Owner
What's Next?
Blackmores continues to explore the data and analytics capabilities of the Microsoft suite with the Cloud Collective, with machine learning and artificial intelligence next on the roadmap as its journey to becoming a truly data-driven organisation progresses.
"The tap has only just turned on. We're seeing investment cases being made right across the business as people start thinking more about what problems can be solved with data."

Matt Marks, Blackmores data architect
"I am very proud of the work the team have done in a short space of time to build the Group Data Platform.  The team have worked incredibly well with the team from Cloud Collective to create a 1 + 1 = 3 result that has exceeded expectations.  With Data Science and embedding Data Governance throughout the organisation next on the agenda, we know we have a trusted partner in the Cloud Collective to help us expand the reach and depth of the Group Data Platform."

Matt Minor, Head of Group Data & Analytics, Blackmores Group
Digitally transform your organisation today!