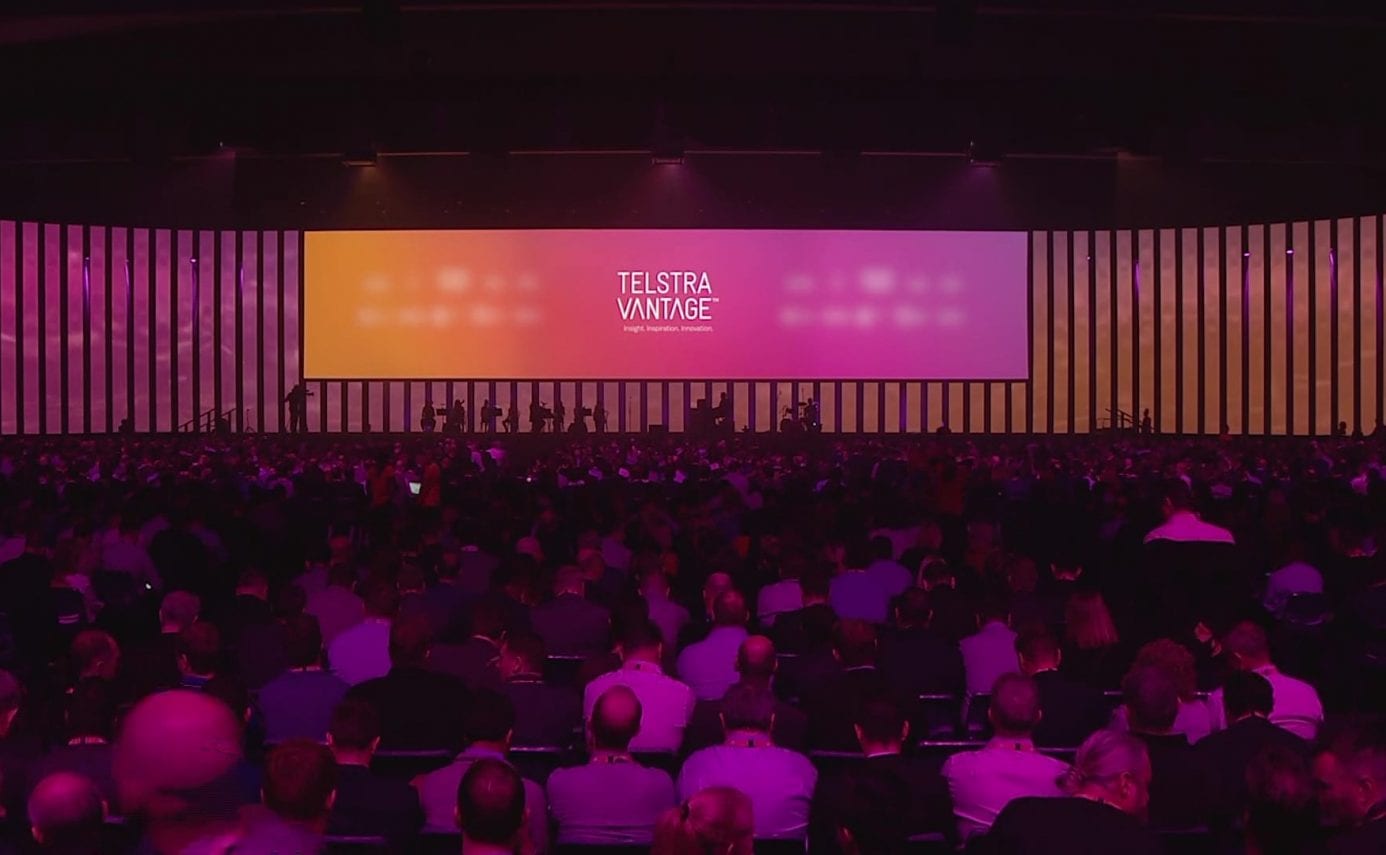 News
Day 2 at Telstra Vantage - Brilliant Women & TCO365

Aaron Cunnington
With 17+ years of Australian and international experience, Aaron is a seasoned digital executive, leader, and strategist. Known for his positive attitude, generosity, and sense of humour.
September 20th, 2018
On the second event day I took the opportunity to explore Telstra World, a central area built to demonstrate a wide range of Telstra capabilities – core local and global networks, industry solutions, collaboration with the theme "Liberate Your Workforce", and leading-edge security solutions for securing customers information.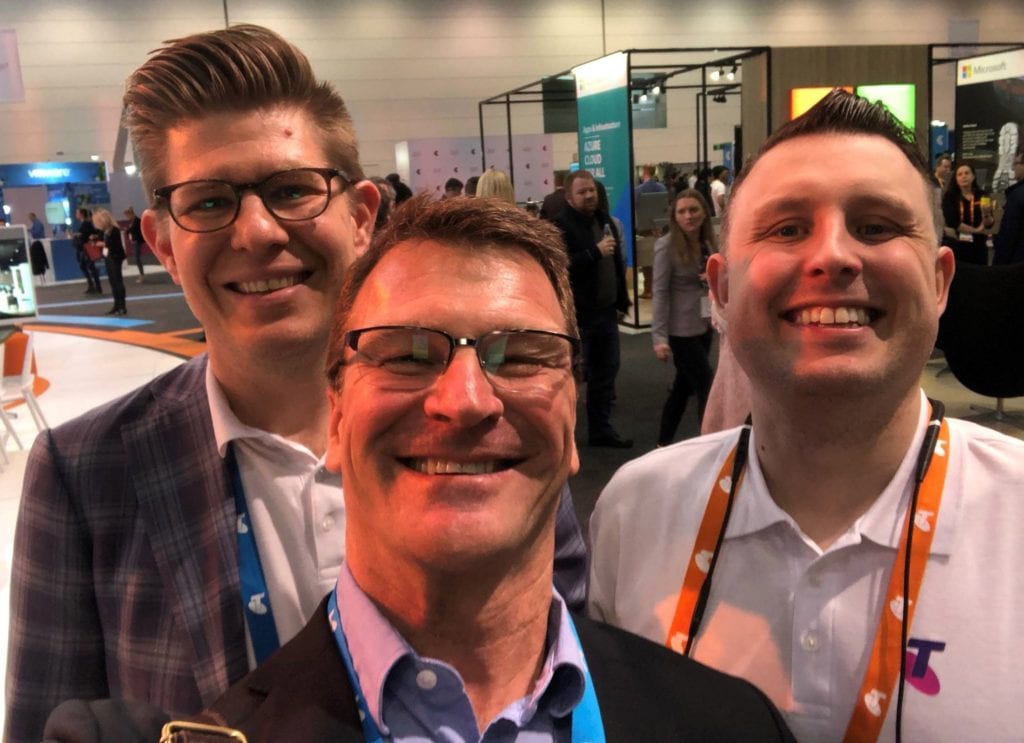 Craig Meiring and Business Partners from Telstra
In the morning I had the opportunity to also attend a Telstra Calling for Office 365 (TCO365). In this session, Telstra and Microsoft provided important updates on TCO365 and received direct feedback from all deployment Partners. Feedback on TCO365 processes and onboarding lead times was positive with greater than 70 Customers currently being provisioned, and customer interest accelerating
Following this, I attended a couple of breakout sessions. The first being "Liberate Your Workforce", from which I had the following two key takeaways;
Millennials will represent greater than 50% of the workforce in the very near future
One face-to-face meeting (in person or on HD video) is equivalent to 34 emails – something to think about when engaging with Customers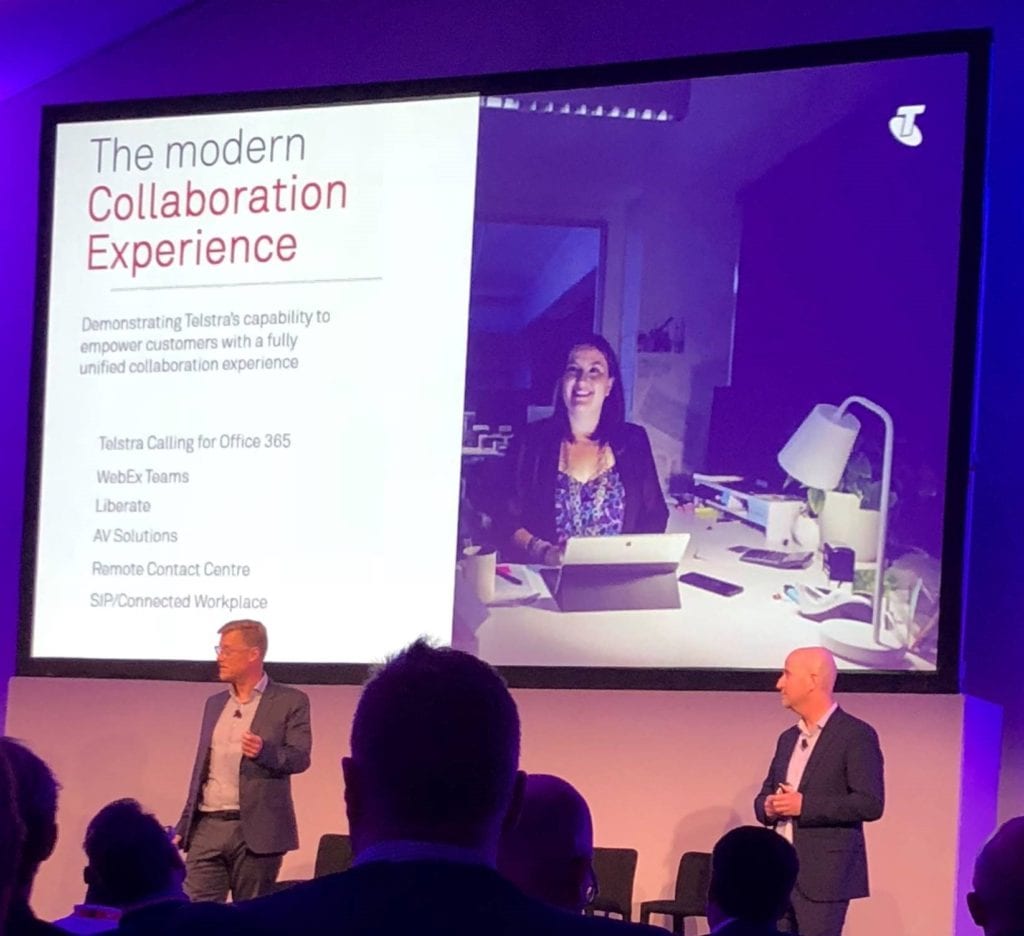 The Modern Collaboration Experience breakout session
The "Brilliant Connected Women" session was particularly enjoyable and interesting. Neha Narula, Director of MIT Digital Currency Initiative, talked about her career path to becoming a data scientist, from starting at Google until life after TEDx presentation in Paris on The Future of Money and Digital Currency, which has now has been viewed over 2 million times.
When asked her what the older Neha would say to her younger self, Neha answered saying;
you don't have to have a plan as you will probably change what you do every couple of years. Also be prepared to ask the stupid questions, be super-curious and to look like an idiot every now and then.
On her greatest learning moments, her response was;
you only learn when you're working hard, and in that discomfort zone that pushes your limits – these are our greatest learning moments!
When asked which currency will win her response is to look to engineers as a measure of what is being developed and for what purpose.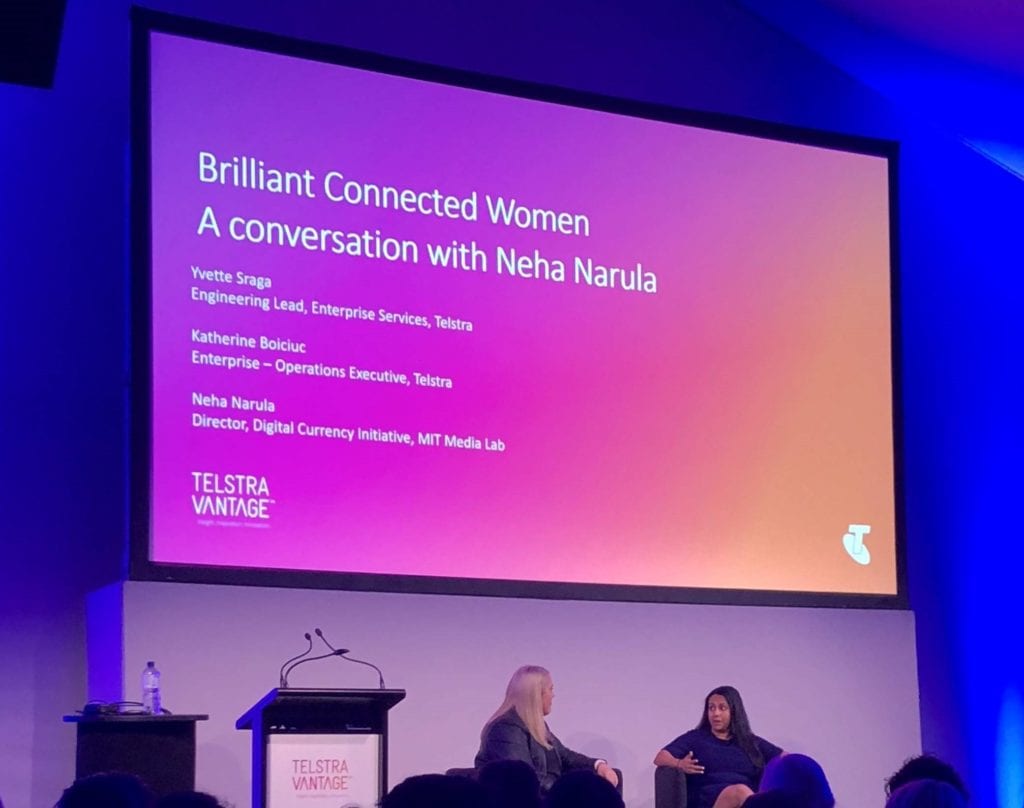 Brilliant Connected Women session by Neha Narula, Director, Digital Currency at MIT Media Lab
The closing keynote was opened by the one and only comedian and mathematics communicator, Adam Spencer. Introducing Telstra outgoing Group Executive – Telstra Enterprise – Brendon Riley. Brendon, in turn, introduced ex-CEO SBS, and incoming Group Executive – Telstra Enterprise – Michael Ebeid, who talked about SBS digital transformation over last couple years allowing customers to interact in new ways, radio, web, and broadcasting, with the introduction of new processors and workflows to change the customer experience.
One of the main activities he referred to was the process of selecting less partners that really added value to drive the transformation process – talked briefly to Telstra complexity and how competitors trade on this to compete, T2 is all about breaking down these customer frustrations and improving the customer experience – Michael starts on the 8th of October. Closing Michael congratulated Brendon on what he had achieved over the last couple of years and in turn, Brendon did a bit of handing over the baton and gave Michael a "West Coast Eagles" AFL jumper – appropriate banter included.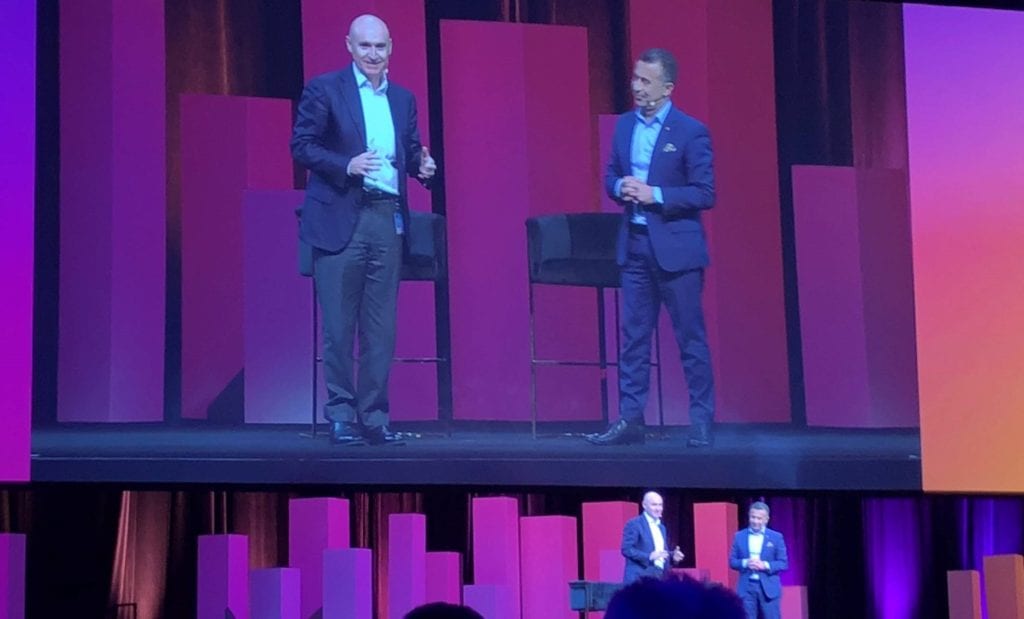 Brendon Riley, Telstra Enterprise Group Executive
Following this Daniel Pink, author and sales evangelist provided interesting Sales insights to Telstra Partners – called the session "The Science of Sales". One fact that stuck was three value points is the optimal sell, four is too many!